SDVoE Alliance to demonstrate tech at InfoComm China 2020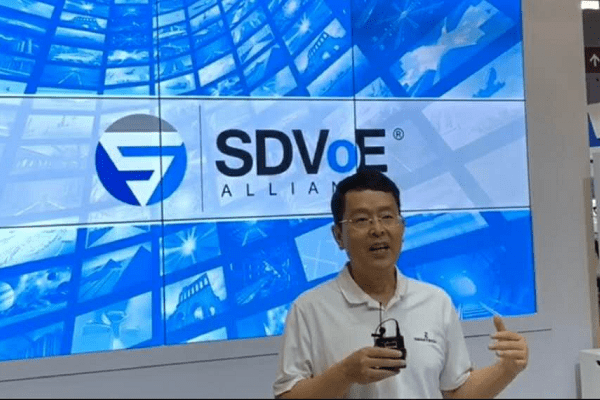 The SDVoE Alliance, represented by booth sponsors DANACOID, NETGEAR and Semtech, will demonstrate zero-latency KVM over IP and AV processing that no matrix switch can match, at InfoComm China 2020.
Taking place at the Chinese National Convention Center in Beijing on 28-30 September 2020, the Alliance will demonstrate its technological capabilities including built-in seamless switching, video scaling, video wall processing, multiview image compositing, audio downmixing and USB transport.
"The Chinese market has been working with AV over IP for a long time and we are thrilled to be able to present the high level of AV-over-IP performance and outstanding capabilities now available using SDVoE, particularly in-person at this prestigious event," SDVoE Alliance president Justin Kennington says.
"Many of our 50 members are based in China and members are shipping over 200 interoperable products to foreign and domestic customers. We have also certified more than 1,100 SDVoE Design Partners, many of whom are based in China. We look forward to continued growth and expansion in this important region."
Features of the technology includes built-in multiview compositing capability without added hardware, synchronised video wall processing that eliminates image tearing and motion jitter, instant switching for seamless transitions, image scaling without a frame latency penalty, a standardised API for simple management and multi-vendor interoperability among others.