Screen Innovations delivers Solo 3 motorised cassette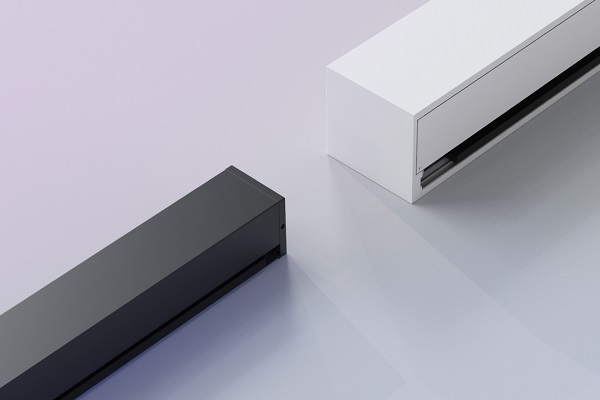 Screen Innovations (SI) has delivered its Solo 3 motorised projection screen cassette, addressing all key factors in one compact, design and installation-friendly solution.
SI pairs Solo 3 with an ultra-short-throw, ambient light rejecting screen material. This configuration is well-suited for applications such as corporate boardrooms, higher-ed classrooms and training facilities where the audience needs light to view reference materials.
"We've taken the most popular designs and best features of our motorised solutions and applied them to our signature Solo 3 motorised screen assembly," SI founder Ryan Gustafson says.
"Thanks to all the feedback from our dealers and customers, we built in all the features to enable systems integrators to deploy a large-format display solution with ease and efficiency. By pairing the Solo 3 cassette with one of our many screen materials systems integrators can deliver an imaging experience for a wide range of commercial applications."
Featuring a slim, sleek design the Solo 3 is one of the smallest motorised projection screen cassettes in the AV industry, ranging from just under 4" to just under 7", depending on the screen size selected. Unlike most other motorised projection screen cassettes, Solo 3 is manufactured as a visually flawless unit with no typical demarcations of the end caps.
Units come powder-coated in white, black or painted to match the surrounding surface, or the entire unit can be installed flush with the ceiling surface by using SI's innovative suspended ceiling mount with locking zip nuts or tile grid mount. Units come powder-coated in white or black and can be painted to match the surrounding surface.
Thanks to Solo 3's modular design, the fabric roller tube can be installed separately, making the cassette lighter and easier to handle. A trap door enables quick, easy access to the motor, cabling, projection fabric, control board and other components.
A variety of mounts and power options, including 24V and rechargeable lithium battery, deliver even more installation ease, while an internal control board, MOAB (Mother of All Boards). This advanced 485-based control board enables faster programming of setpoints, rotation and motor reset, automatic discovery and programming of keypads and remotes and seamless, customisable integration with control systems.
Designed and engineered by SI, MOAB features numerous inputs/outputs to support a wide range of 485-based automation and control configurations to quickly commission the screen settings with other devices such as SI keypads. Built into Moab's eye-catching translucent housing, which may be purchased separately for programming assistance, are 485 and dry contact ports, 12V triggers and IR receivers. All programming can be accomplished directly via Moab without a computer or software.
Finally, trend-setting features lend longevity and better performance for the projection screens. CNC cut tabs are a necessary to help keep the attached material smooth and taut. Unlike most manufacturers, SI integrates its tabs directly into the screen fabric, preventing the tabs from ever falling off and maintaining a clean, smooth, undetectable appearance which also allows the screen to roll up uniformly in the Solo 3 cassette.
SI also prints the black borders of its screens using a micro-thin layer of ink instead of painting them. Unlike paint that can off-gas, smear, crack and flake off over time, the printed drop and borders stay smooth and beautiful over the life of the screen.
ADVERTISEMENT

ADVERTISEMENT
ADVERTISEMENT

ADVERTISEMENT