Savant integrates with Zoom Rooms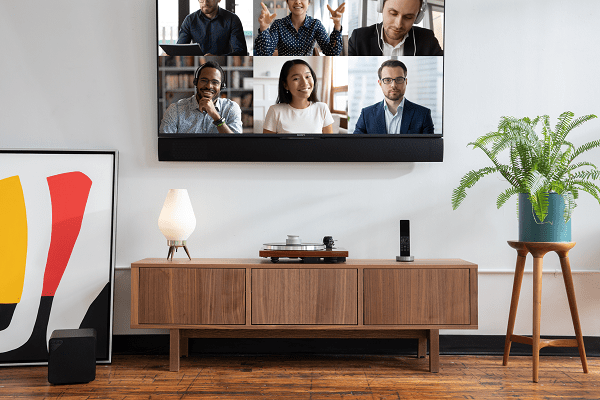 Savant has introduced an integration with Zoom Rooms, allowing users to enjoy a more productive video conferencing environment as well as being able to personalise the meeting experience.
With Savant's Zoom Rooms integration, a Savant Scene and applicable audio/video services can automatically launch each time a meeting is started. For example, at the start of each meeting, lights can dim or brighten based on time of day, shades can be adjusted, background audio can be paused and more—all seamlessly part of beginning a Zoom meeting. And once the conference has concluded, Savant will return the room to its prior state, automatically restarting music or other programming that had been paused for the meeting.
In addition to Savant Scene integration, Savant's dedicated Zoom Rooms integration has been designed to deliver the highest quality video and audio experience, leveraging the lifelike clarity of a big screen TV and high-performance loudspeakers along with a variety of premium cameras and microphone packages from Savant Recommended Partners such as Logitech, Huddly and Beyerdynamic.
Savant director of education and customer experience Ian Roberts says: "One useful feature we included in the office setting is the full-color, DMX light strip we installed behind the home office display that we set to automatically glow red as a visual reminder whenever the Zoom Rooms user has audio set to mute. Innovative ideas like this will enhance the conferencing experience while creating opportunities for Savant integrators."