SANUS shipping in-wall cable management kit for mounted TV, soundbar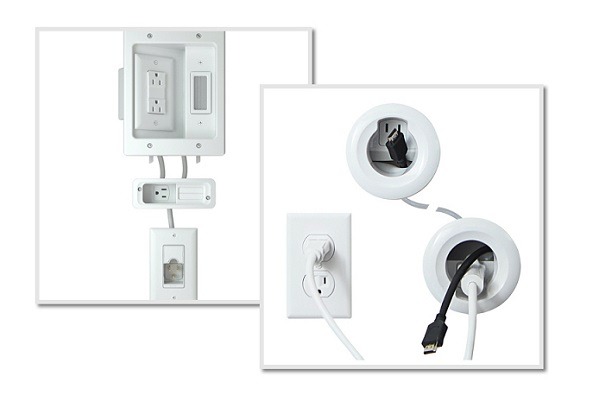 SANUS is now shipping its new in-wall cable management kit and in-wall cable management kit for mounted TVs and soundbars.
The flexible solutions let installers neatly conceal power and AV cables inside the wall for a clean and professional look and include everything needed for a 30-minute installation without requiring hardwiring or an electrician.
Ideal for discretely powering wireless speakers, the new cable management kit features two paintable grommets: a 6ft, pre-wired cord for fast installation and a 10ft, in-wall cable for perfectly positioning speakers at an optimal height. All parts and tools needed for installation are bundled in the kit, including a drill bit and hole saw.
Winner of Residential Systems 2020 CEDIA Best of Show Award, the in-wall cable management kit for mounted TV and soundbar allows installers to safely extend power to soundbars such as the Sonos Arc and accompanying displays, in addition to devices such as cable boxes, digital TV adapters or streaming media players.
The kit also comes with three power modules, 8ft of Romex cable, a drywall handsaw, flat-head runner cable and cut-out template.
"Our new in-wall kits provide everything needed to deliver a clean, uncluttered installation in one convenient package, whether it's wireless speakers, soundbars, or displays," Legrand AV director of product management Mark Plummer says.
"The flexible solutions allow these components to be located virtually anywhere in the home — without the need to modify existing wiring — while easily incorporating additional devices."