SANUS now shipping SASB1 soundbar mount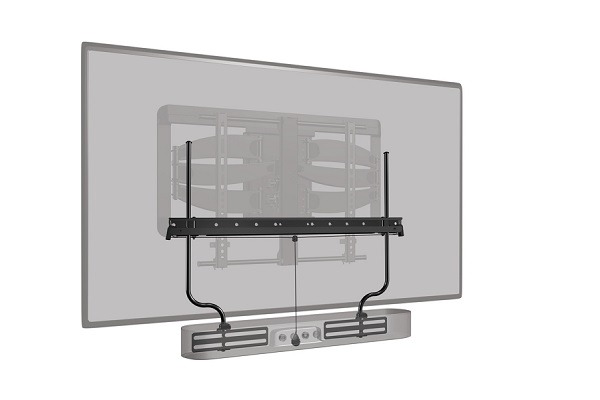 SANUS has announced that it's now shipping the SASB1, a solution that lets installers fine-tune its height and depth to seamlessly integrate with soundbars and mounted TVs.
It can be attached to either the top or bottom and is compatible with speakers weighing just over 9kg. Post-installation height and depth adjustment let users position their soundbar in the ideal location between the TV as well as either flush with the front.
With universal compatibility with SANUS and other UL-listed mounts, the SASB1 can be used with displays ranging from 32" to 90".
"The SASB1 continues SANUS' long tradition of introducing solutions that address both form and function in installations," Legrand | AV senior product manager Jim Mugge says.
"Not only does the mount allow for an ideal fit between soundbars and mounted TVs for a sleek look, but it perfectly positions speakers for optimal audio performance. Add in its wide range of compatibility and easy three-step installation and you've got a powerful solution to tackle almost any project."