Samsung Expands Flip Interactive range with 75" display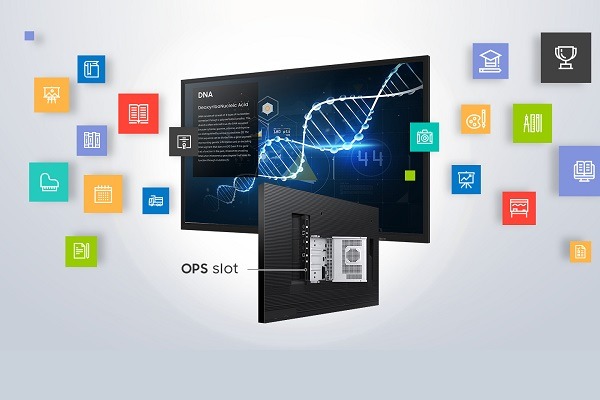 Samsung Electronics Australia has released the latest addition to its line-up of Flip Interactive Displays, the WM75A. It's a 75" model which has been designed specifically to enhance the safety of those working, learning and teaching in collaborative environments, the office or the classroom.
It joins the existing range with 55", 65" and 85" interactive displays for both corporate and educational settings. The latest WM75A boasts safety features like shatter-protection film and a UL-certified bacteria resistance antimicrobial coating designed to help prevent the spread of germs.
"The Flip range of interactive displays not only continues to expand in sizes, but also innovate with new features that are focused on meeting the ever-changing needs of our partners in this new working environment," Samsung Australia director of display and memory solutions Phil Gaut says.
"Collaboration among students in the classroom, or among colleagues in the office, has become even easier and more engaging – Flip's interactive and visual features bring everything from classwork annotation, or office brainstorming to life."
The Flip delivers ultra-high definition (UHD) 4K picture quality and aims to inspire brainstorming through smooth pen-to-paper writing modes, letting users write, annotate and erase on any background source content.
It also boasts an intuitive experience with straightforward navigation and seamless scrolling of up to 20 pages of writing space.
Synchronised screen viewing enables real-time content sharing and control and it's compatible with third-party education solutions, streamlining the process of connecting to school information systems through built-in Open Pluggable Specification (OPS) slots.
"Students are more confident when it comes to using technology and work more collaboratively using the Flip," Lang Lang Primary School teacher Brendan Hodge says.
"Engagement levels with students have risen significantly, as they're more likely to remain focused on classroom tasks. The Flip has acted as a powerful instrument in cultivating their imaginations and bringing their thought-processes and ideas to life."
For ease of use, Samsung's Flip range offers multiple connectivity options to help users easily access their content from any device. The Flip can easily recognise any plugged-in source, including USB, HDMI, DP, OPS and wireless screen sharing.