RTI works its magic at Kangaroo Point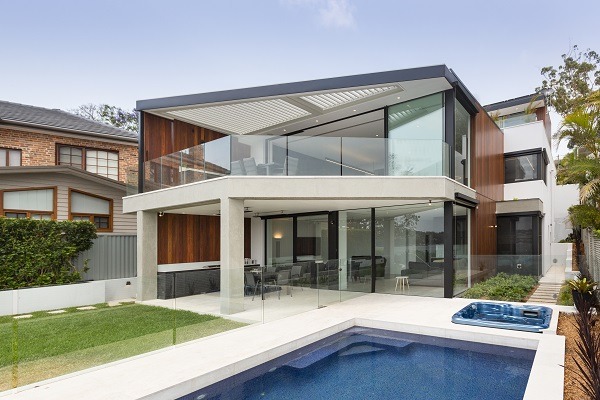 In the high-end suburb of Kangaroo Point, NSW, a 350m² house spanning three levels has become a technological powerhouse with lighting, HVAC and security systems, in addition to whole-home audio distribution and a variety of video sources played out on seven displays and a projector.
RTI has enabled the house to be completely integrated, bringing together separate electronic systems under a unified control system which enables the convenience of automation and one-button scenes.
Ryelec Automation relied on RTI's control platform to combine the systems and provide remote access capabilities on mobile devices.
"RTI is our go-to control and automation solution," Ryelec Automation director Tom Ryan says.
"Not only does the platform allow us to seamlessly integrate virtually any third-party system, but the company's Integration Designer APEX programming software enables complete customisation of the GUI.
"This was imperative for this project, as touch panel interfaces would be displaying multi-level floor plans. Furthermore, RTI products deliver rock-solid reliability, while the company's RTiPanel app provides the remote access capabilities our client was looking for."
The control system was built on RTI's XP-6s processor with support from the three RM-433 RF receivers and a PCM-4 port control module and two-way IP and RS-232 drivers to seamlessly integrate the home's environmental, security and AV systems
The family in the house has numerous methods of interacting with the technology with each of the three levels equipped with a KX10 10" in-wall touch panel, while an additional KX3 3.5" in-wall touch panel with an integrated control processor is located in the boatshed. The bedrooms feature SURFiR remote controls and the media room has its own RTI T4x touch screen while RTI's RTiPanel app provides control via the family's iPhones and iPads, whether they are home or away.
"Our client couldn't be happier with how smart their home really is, whether it's eliminating the need to hunt down remotes and adjust component settings when they want to watch a movie, or having the lighting and temperature automatically set to optimal levels when they come home," Tom adds.
"RTI makes it as simple as possible to deliver real intelligence to our customers' homes and far exceed their expectations."
The house shines with its one-button scenes. For example, a 'watch movie' scene closes the blinds, dims the lights all the way to off, turns on the projector, drops the projector screen  and turns the AV receiver to a pre-defined volume. This is just one of the many complex scenes available in the household.