Putting a network to the test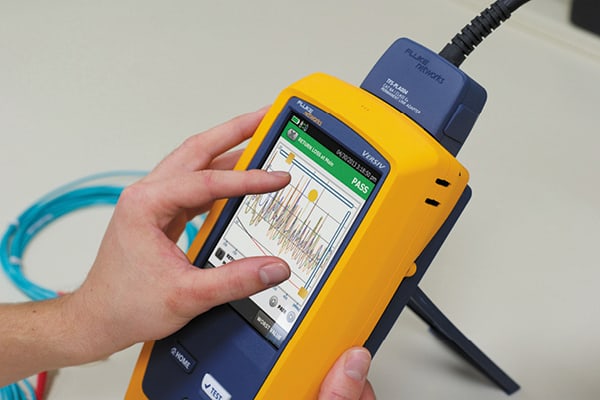 Ensuring your client's networks are up to scratch has been made easier with recent advancements in network testing technology. Cameron Grimes reports.
Network and cable testing is nothing new to the industry, but gone are the days of simply testing if connections are working or not; it is essential to know what, how and why issues occur.
Thankfully, technology has reached a point where network, cable and signal testers can now run full diagnostics of wired assemblies. With the strain consumers are putting on their networks through streaming, AV and home automation, ensuring networks can handle everything is paramount.
"Shoddy connections and poor cabling is no longer able to fly under the radar as the bandwidth required to do this is high," Radio Parts spokesperson Abby Phillips says.
"Testing Category cabling is certainly becoming more and more important as bandwidth consumption increases.
"This is due to streaming services being more widely used throughout the house, such as Netflix and YouTube.
"Also, AV gear, specifically HDMI, is now primarily distributed on Cat cable via technology such as HDBaseT and IP distribution."
The three most commonly used network testing tools are cable certifiers, cable verifiers and transmission testers.
Cable certifiers assist in ensuring that network performance measures up to industry recognised standards, and some models have the ability to test existing network traffic. Cable verifiers can be used to check both the physical layer (layer 1) and for any potential electrical shorts, crossed and split pairs, whereas network transmission testers are primarily used for testing the data link and network layers (layers 2 and 3) of active networks.
IDEAL Industries business development manager Joe Di Santo says that installers and integrators should properly research which testing product is suitable for their line of work.
"Data cable installers are often overestimating the time to research what installers are doing with certifiers, and this may be generating extra costs for contractors and installation companies," Joe says.
"Despite the challenge that investing in certifiers can potentially pose to cash flow, installers frequently stated that having more certifiers would make their lives easier.
"However, this is seemingly based on a misconception that cable certifiers are needed for the majority of customers' installation needs."
Despite having a wider range of functions than cable verifiers and transmission testers, Joe adds that purchasing a certifier may be unnecessary and that the cheaper alternatives are more practical investments.
"A cable certifier is only an essential test tool on jobs where the job has specified that a certifier's or cable manufacturer's warranty is required," Joe says.
"It seems that many cable installers are using certifiers to test and document jobs for their own peace of mind, and to be able to prove performance and quality of their work to customers.
"Although a certifier is a great tool, a transmission tester will provide the data required.
"A cable and network transmission tester can also be used to create comprehensive proof of performance reports to industry recognised standards.
"Importantly, these testers are far more affordable and, in most organisations, it is feasible for all installers to have their own."
Abby says that despite certification being unnecessary for residential installations, newer models of cable certifiers provide far better quality assurance than standard testers and verifiers.
"Newer models offer more efficient design, and the ability to test higher standards such as Cat6A," Abby says.
"In commercial environments, Cat cable is usually installed to requirement and installers must provide documentation to show their cabling achieves certain bandwidth and attenuation minimums.
"In residential, certification is not required, however, poor network connectivity or useability can certainly create headaches for the installer after the fact."
T3 Net Chaser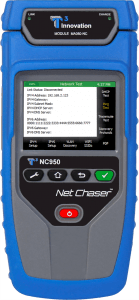 Radio Parts
www.radioparts.com.au
The T3 Net Chaser allows users test and speed certify the data-carrying capabilities of Ethernet network cables. Through testing for noise and faults in cable wiring, this tester ensures that cables are able to support speeds of up to 1Gbps.
Ideal Networks SignalTEK CT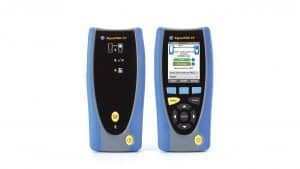 Trio Test & Measurement
www.triotest.com.au
The SignalTEK CT has the ability to transmit 10 billion bits of data from the main unit through the wire and back within 10 seconds. The tester also allows users to generate instant PDF reports that can be sent wirelessly to a smartphone or tablet using IDEAL's AnyWARE app.
LinkRunner G2 Smart Network Tester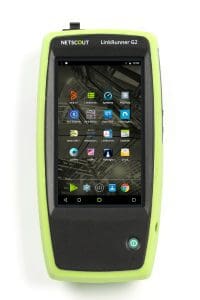 NETSCOUT
NETSCOUT's LinkRunner G2 Smart Network Tester is the world's first Android-based smart network tester. This tester combines Ethernet test capabilities for copper and fibre links with the Android OS to provide integrators with a wide variety of tasks outside of network testing.
Altronics Q1346 Network & Coaxial Cable Length Tester Kit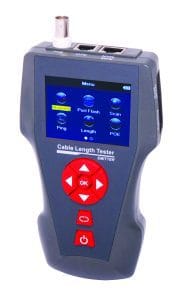 Altronics
Altronic's cable testing kit consists of three units: the main tester (pictured), a cable 'sniffer' receiving unit and eight remote identifiers. The tester is capable of measuring cable length, tracing cable location and coaxial cabling, making it an ideal accessory for communications and CCTV installations.