Project Connected Home over IP (CHIP) connectivity standard developing into reality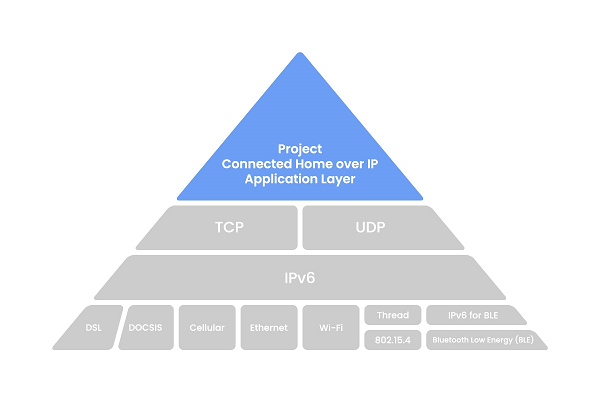 Project Connected Home over IP or Project CHIP was started in December 2019 with the goal of creating a unifying standard for the smart home industry. Growing in size since then, the project now has around 145 participating companies and the group is on track to delivering a draft specification by late 2020 and hoping to release the standard in 2021.
Joining the member companies are hundreds of product, engineering and marketing experts working across 30 cross-functional teams with their focus on the brand promise that all the connected devices simply just work together.
"These teams have been working to refine our Architectural Overview with a defined understanding of the Project's protocol and structure," Project CHIP writes in a blog post.
"We have recently launched an open-source repository on GitHub, where we are rapidly iterating on the global open standard, based on market-proven technologies. This repository is an implementation-first approach to the technical specification, vetting integrations in practice. By sharing the repository, we're hoping to bring the benefits of the Project to consumers and manufacturers as quickly as possible."
As the technology stack comes into focus, the number of smart home devices initially targeted like lighting and electrical, HVAC controls, access control, safety and security, window coverings/shades, TVs, access points and bridges among others also grows. Scoping projects are also underway for additional consumer electronic products.
"The current global crisis has brought us together in unexpected ways, but with no less enthusiasm or momentum towards our common goal," the blog post reads.
"Our members from across the globe and industry have come together virtually and tirelessly to work towards our collective vision of a unified solution for the smart home industry. If you're ready, come join us and help shape the future of IoT."