PPDS unveils new videowall displays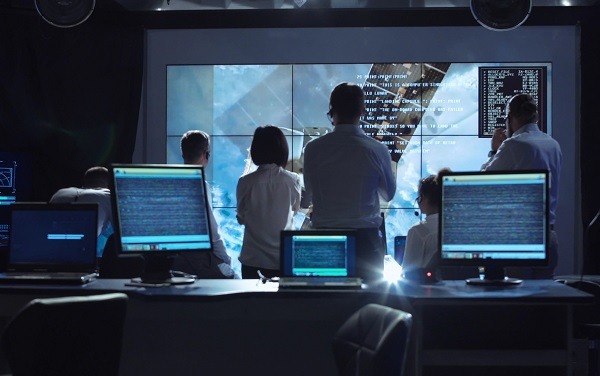 PPDS, the exclusive global provider of Philips digital signage, interactive displays, direct view LED and professional TV products and complementary solutions, has announced the launch of its enhanced range of Philips X-Line videowall displays, bringing unrivalled picture performance and razor-sharp clarity to all forms of content in professional and commercial environments.
The latest evolution of the Philips X-Line series consists of six brand-new direct LED backlight models and size variants, each featuring slick near bezel-less designs (0.9mm- 3.5mm) and equipped with a range of updated features and functionalities to support specific settings, including retail, corporate and control rooms.
From single panel installations through to multi panel videowalls, each new Philips X-Line display offers uncompromised 24/7 optimal performance, where quality and attention to detail are paramount to the experience.
PPDS head of global business development and marketing, Martijn van der Woude, says: "Some manufacturers have decided to switch their attentions away from videowall technology but, rather than scale back, we are bringing even more choice, new dedicated features, and advanced capabilities to our partners and their customers, supporting their everyday business needs and helping them maximise their business vision. At PPDS we listen to our customers and deliver on their wants and needs and the Philips X-Line is the latest evolution of our journey in this burgeoning marketplace."
Developed with retail in mind, the new Philips X-Line 49" BDL2105X/00 and 55" BDL2105X/00 are perfectly equipped to deliver spectacular, highly immersive and captivating 24/7 visual experiences – day and night – inside stores, shopping centres and malls.
With Full HD (1920x1080p) image quality, 500 cd/m² brightness, a finishing haze of just 3%, and backed by PPDS' exclusive Pure Colour Pro software – delivering higher luminance through custom colour temperature settings and advanced gamma calibration – Philips X-Line guarantees seamless connectivity, with crisp, radiant and distraction-free picture and video in both artificial and natural light conditions.
The latest line-up of Philips X-Line models also introduces three dedicated models for use within corporate environments, including meeting rooms, boardrooms, lobbies and public spaces. Replacing existing models within the Philips X-Line range, the new series includes the 55" BDL3207X/00 (3.5mm bezel), 55" BDL4107X/00 (1.78mm bezel) and the 55" BDL8007X/00 (0.99 mm bezel) variants.
Featuring a high impact Full HD display – mirroring that of the 2000 series – and with enhanced 700 cd/m² high brightness, these models have been created to support any content, static or dynamic, white or black. With displays pre-calibrated, Philips X-Line makes even the most challenging content, such as the small fonts used on detailed Microsoft Excel and PowerPoint presentations, perfectly readable on a grand scale, with no blur, or cloud impacting the viewing experience.
Part of a growing focus on providing state-of-the-art, future proof display technologies to support control rooms and video surveillance (including security) markets, PPDS is delighted to introduce a brand-new Philips X-Line 65" model variant.
Featuring a best-in-class, higher performance 4K display (3840 x 2160), the new BDL6005X/00 model is designed for 24/7 operation and can be fully customised to fit customers' exact needs and requirements. Crucial to these markets, the 65" X-Line can show content from multiple sources in real-time, with enhanced, Ultra High-Definition picture quality.
All Philips X-Line models continue to include access to PPDS' exclusive CMND and Control platform, for effortless management and monitoring of content via an intuitive interface. Plus, with FailOver also included, screens will never go blank, with the display switching automatically between primary and secondary inputs to ensure content keeps playing even if the primary source goes down.
Further supporting hassle free installation, each of the new Philips X-Line models comes with IR and RS232 cables managed by a LAN connection, ready to daisy chain via DisplayPort.