PPDS releases Philips D-Line 4650 4K digital signage range with modular design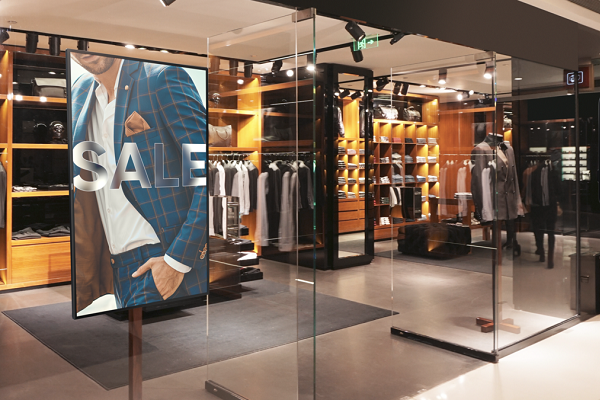 Phillips Professional Display Solutions (PPDS) has released its Philips D-Line 4650 4K digital signage range with a breakthrough modular design for an extended product lifetime.
Designed for 24/7 use, and available in 32″, 43″, 50″, 55″, 65″, 75″, 86″ and 98″ variants, the all-new Philips Signage 4650 D-Line Series is equipped with a stunning 4K (3840×2160), 500cd/m² display, together with a slick and stylish bezel (11.9mm to 14.9mm) in a portrait or landscape mountable design.
"At PPDS, we are committed to delivering solutions that support the current and future needs of our customers' visual communications needs. Equally, we are committed to supporting and guiding them, and the industry as a whole, into a more sustainable and eco-friendly future," PPDS global product strategy vice president Robert Hsu says.
"The new modular design featured on the Philips 4650 range marks a fundamental change for our displays, providing incredible opportunities for businesses to maximise their investments while helping to reduce their footprint on the planet."
For maximum versatility and unparalleled performance, the new Philips 4650 Series comes equipped with Advanced Super Dimension Switch (ADS) wide-view technology to deliver faster on-display picture processing for smoother content transitions, remarkable image accuracy and superior colour reproduction with 178° viewing.
QuadViewer allows displays to transform into a bezel-free 2×2 videowall, playing multiple content/channels on the same screen, simultaneously, guaranteeing Philips D-Line displays make a powerful impact in almost any indoor setting or application with retail, corporate, education, food and beverage, transportation, entertainment and indoor venues among primary focus markets.
ADVERTISEMENT

ADVERTISEMENT
ADVERTISEMENT

ADVERTISEMENT