Polk Audio Blackstone series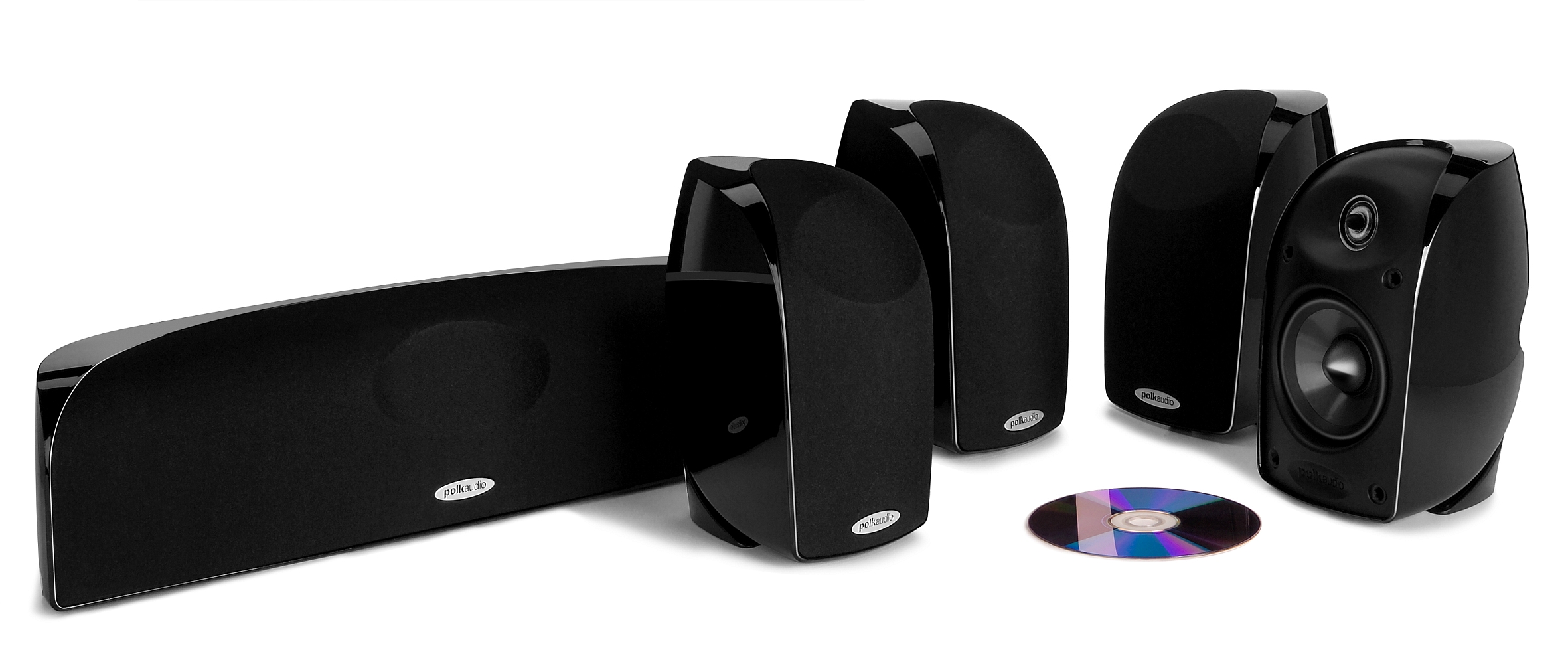 International Dynamics will be carrying three products from the Blackstone series range, TL1600 system, TL2600 system and the TL350 5 Pack. At the top of the range is the Blackstone TL350 system, comprised of four TL3 satellite speakers and one TL3c centre channel speaker. The TL350 features a 3/4" ring radiator tweeter that has never before been used in a compact loudspeaker. It is the same tweeter that is used in Polk's flagship LSi and LCi Series loudspeakers and is able to deliver accuracy and detail beyond 30kHz. The TL350 also relies on advanced Time Lens Technology to align the acoustic centres of the tweeter and mid-bass drivers, producing superior imaging results.
Featuring a 3 ¼" Aerated Polypropylene Cone (APP) mated with Polk Audio's patented Dynamic Balance Driver Technology the TL350 is able to produce a sharper, louder sound with less distortion. For added rich, deep bass, the TL3 uses Polk's patented PowerPort technology decreasing air turbulence, eliminating 'port noise' and bass output losses up to 3dB. Housed in a steel-plate reinforced curved enclosure design, the Blackstone TL is able to deliver sound that produces less audible colouration from internal surface resonances.
The TL1600 and TL2600 both incorporate the TL3's main technology attractions, including Times Lens Technology, Polk Audio's patented Dynamic Balance Driver Technology, and curved enclosure design.
The TL2600 also features Polk's patented PowerPort technology and features 3/4" silk dome tweeters and 3 ¼" composite injection moulded cones with Dynamic Balance Driver Technology. The TL1600 employs ½" silk dome tweeters, 2 ½" long throw drivers, and tuned satellite and centre channel rear ports for superior blending with a subwoofer.
ADVERTISEMENT

ADVERTISEMENT
ADVERTISEMENT

ADVERTISEMENT