Philips Tableaux is 'unplug and play' digital signage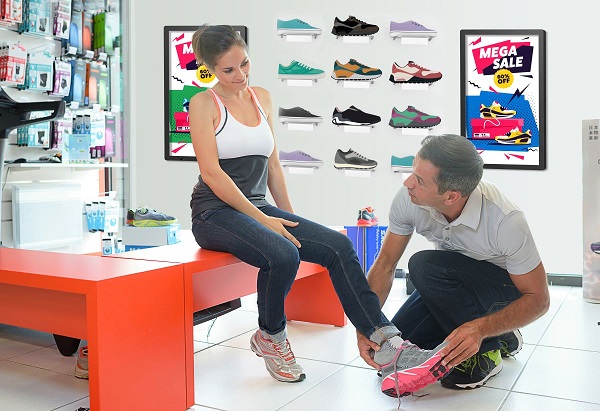 PPDS recently announce the launch of a new game-changing and industry-advancing range of full size and full colour 'zero power' Philips Tableaux advanced colour ePaper (ACeP) signage displays. Each is capable of delivering 24/7 vivid content, while running entirely unplugged and without using a single kilowatt of electricity.
Available in 25" 16:9, and 28" 32:9 stretched variants at launch, Philips Tableaux displays are an ideal energy saving solution for businesses across the sectors looking to digitise their paper-based signage delivering messaging such as store opening hours, timetables, and menus, or promotions and offers, or for those looking to swap out their current digital models (where features may far exceed day-to-day requirements, adding unnecessary running costs) with colourful, power-free, easily updatable Android SoC displays.
Perfect for any environment, including in spaces with limited or no access to power sources, the Tableaux range will show content without even being plugged in or using power at all. Light enough to be moved around easily when required, the displays only require connection to an electricity source when content is being updated, and immediately revert to zero power upon completion. Content updates can be managed manually, or entirely remotely using PPDS' in-house or third-party professional display control and management platforms.
The Philips Tableaux Series will also soon be compatible with the evolutionary PPDS Wave cloud-based fleet management platform, designed and built exclusively for Philips professional displays.
Further Philips Tableaux display sizes will be added in the coming months.
PPDS vice president of global marketing and business development, Martijn van der Woude, says: "There are very many instances where digital signage is used only to display still images, which may change only once a day, and sometimes even less. For these, you do not need a solution that offers a refresh rate of, for example 60fps, or to invest in a technology that far exceeds the capabilities required to achieve the desired impact. With the Philips Tableaux Series from PPDS, businesses can achieve their aims and ambitions at a fraction of the running cost, bringing immediate savings for themselves and for the environment."
He adds that sustainability it a top priority for many businesses and PPDS feels it is its duty to lead the industry in this charge.
Franck Racape, vice president of global commercial at PPDS adds: "At PPDS our mindset is to listen to the market and lead from the front in delivering the solutions customers need, when they need them. Sustainability and energy consumption are both becoming an increasing part of the conversation and this is something we have focused heavily on in the past 12 to 18 months.
ADVERTISEMENT

ADVERTISEMENT
ADVERTISEMENT

ADVERTISEMENT