Paradigm and Anthem announce partnership with Qobuz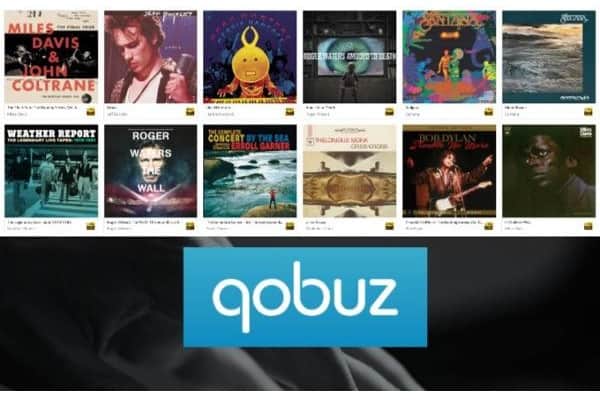 Paradigm and Anthem have announced a partnership with Qobuz at CEDIA 2018.
During CEDIA, Qobuz's hi-res streaming and download service will be used exclusively in the Paradigm/Anthem sound room (SR-2) for 2-channel audio demonstrations.
Qobuz offers a vast music catalog across all genres and is the only service to offer nearly two million true high-resolution tracks. Qobuz works on Mac, iOS, Android, and Windows operating systems and is integrated with all of the most prestigious hi-fi brands.
For high-resolution 2-channel demos using Qobuz, Paradigm will be using its new Premier 800F loudspeakers along with an Anthem STR Preamplifier and STR Power Amplifier—from Anthem's new STR line of 2-channel electronics featuring leading-edge DACs, Anthem Room Correction (ARC), bass management, and phono inputs.
"We are excited for CEDIA attendees to hear our new Premier 800F speakers driven by state-of-the-art Anthem electronics, using the Qobuz's unparalleled high-resolution music streaming," says Paradigm & Anthem director of training Rob Sample.
"The quality of source material available today and ease of access makes easy work of highlighting what premium speakers and electronics contribute to the listening experience."
Qobuz offers music lovers hi-res audio (24-bit up to 192kHz) selection along with a full catalog in lossless CD quality audio (16-bit/44.1kHz). All of it is available for either streaming or download without any up-sampling or re-encoding.
"We're all excited to partner with Paradigm and Anthem at CEDIA. Their gear is exceptional and easily shows off the benefits of Hi-Res recordings, but just as much, I've known the guys behind the scenes for years,and we hold a common belief: It's all about the music," says Qobuz chief hi-res music evangelist David Solomon.
Qobuz will also be exhibiting this year at CEDIA (Booth 4047), and Mr Solomon and Qobuz USA managing director Dan Mackta will be available for meetings and interviews on site.
At CEDIA 2018, Paradigm will also be demonstrating a 7.2.4-channel Dolby Atmos home theatre system featuring CI Elite in-wall and in-ceiling speakers, its flagship custom install models, along with two of their new Defiance X15 subwoofers featuring 15" woofers and 1,800W amplifiers. This system will be powered by Anthem's Dolby Atmos and DTS:X compatible AVM 60 processor and MCA amplifiers. As well, Paradigm will be showing their new line of Defiance subwoofers featuring wireless control, room correction, and signal connection technologies.