Origin Acoustics releases Performance subwoofer and commercial loudspeaker collection at ISE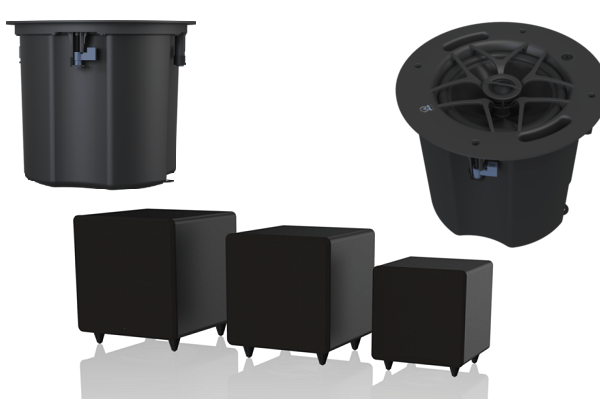 Origin Acoustics, distributed by Connected Media in Australia and New Zealand, has announced two new collections: the Performance subwoofers and a range of feature-rich commercial loudspeakers.
The Performance subwoofers include three models of flood standing powered subwoofers. It includes paper woofers, high-powered digital amplifiers and either lightly textured or brush finishes. The entire collection will be available to purchase in March 2020.
Available in 8", 10" and 12" configurations, the new subwoofers deliver more volume, lower frequencies and all sits within a smaller cabinet. The collection benefits from a down-firing passive radiator which provides extended bass frequencies and volume with no extra power consumption.
The commercial loudspeaker collection is a new venture for Origin Acoustics after focusing on the residential market. This new offering includes in-ceiling, pendant and a surface mount. Each of the three categories comes with similar woofer and tweeter compliments.
Each style is also UL 1480 listed which means it is suitable for installation into a commercial environment.
With polypropylene woofer sizes of 5", 6.5" and 8", each model is sonically matched by its Dual Plain Stabilised Diaphragms (DPSTM) tweeters.
The ceiling models feature a steel back can, front facing bass increasing reflex ports, a premium 70V transformer with 8Ω bypass and optional white or black paintable grilles.
Pendants include a unique cylindrical styling which brings them in line with modern light fixtures as well as adds a bass-increasing passive radiator to the rear. As a result, the overall enclosure is reduced in size while improving the low-end response.
The final addition to the commercial collection, the surface-mounted, on-wall product features the same tap, driver and tweeter compliments as the while featuring a completely new patent-pending mounting system which enables quick installation with two-axis positioning.