Online portal is inspiration-central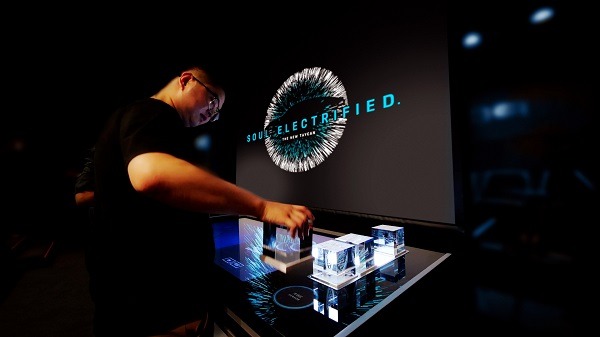 A new online portal, curating and showcasing the best work from across the globe, across the technology, interactive and brand experience spaces, has launched.
The Next Archives, known as The Next for short, aims to inspire creatives and brands by shining a light on the best campaigns from around the world. The free portal encourages users to stay on top of emerging trends, new technologies and ground-breaking work. It not only puts the ideas centre stage but celebrates the thinkers and doers behind the scenes that make it possible.
Designed for marketers, advertisers, creatives and strategists who are seeking inspiration or want to keep informed on the best campaigns, The Next has a full-time team of experts bringing the latest and greatest of these to its users on a fortnightly or monthly basis and is the brainchild of the team behind creative technology agency FutureLabs.
The Next's AI filter ranks ideas from across the globe based on each subscriber's preferences. It can detect what types of content the user is liking or engaging with and ensure it's constantly showcasing relevant content.
With thousands of case studies already on the platform, users can easily filter ideas by industry such as sports, retail, hospitality and tourism. The free online tool allows users to save work from the archive that is useful or interesting to them through its 'collections' tool. Collections are flexible and versatile, allowing users to group ideas in whatever way works best for them. From there, subscribers can share their collection and work collaboratively with colleagues or revisit it at a later date.
The Next co-founder, Daniel Hewitt, says: "After years in the making, we're stoked to finally bring The Next to life to help those with creative minds find inspiration in one consolidated space. Our team at FutureLabs has been benefiting from this tool behind the scenes for years, and now we're happy to share it with the industry to encourage innovation and the next big idea."
He adds: "What makes The Next unique is that we're not just a news source, but a platform centred on ideas. It often takes seeing something completed to comprehend the full capabilities of tech, and we're hoping we can play a role in the acceleration of innovation in technology and digital activations. People love to talk the talk when it comes to tech experiences, but when you actually see them walk the walk, it becomes evident what is truly possible."
Subscribing to The Next is free. Head to thenextarchives.com and follow the simple steps to subscribe, receive personalised updates and be inspired.