Oil rigs get connected with Option-Gefen solution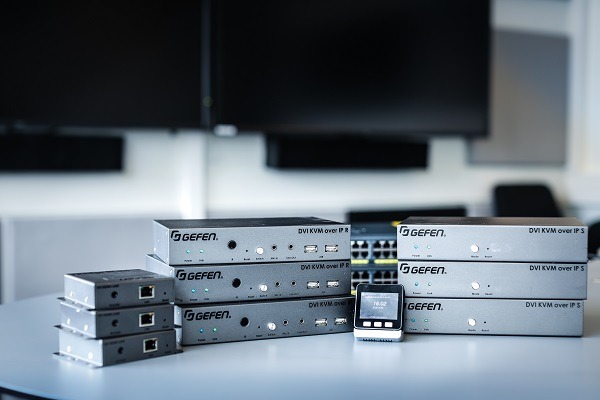 Reliable communication infrastructure is vital for offshore oil rigs and a new remote workstation solution is blazing a trail for the industry.
Technology integration firm Option has created the DESKVIEW remote workstation solution that uses Gefen KVM over IP to deliver video communications and simplify collaboration. This, in turn, improves network security, reduces heat concerns from PCs and facilitates rapid maintenance of on-platform computer systems.
Option business development officer Frank Waaland says that pulling cables on an oil rig is very expensive but DESKVIEW requires far less wiring.
"If 50 users need 50 gigabit Ethernet connections, it's much easier to do that all in one room and provide access to those PCs remotely, rather than cabling to 50 different locations on the platform."
DESKVIEW allows users to view their desktop on any workstation and share it with remote collaborators without requiring any access to firewalls or security.
Frank adds that this increases the speed at which workers can share and find information because they do not need to be in a specific location to do so. It also simplifies maintenance and troubleshooting, with an extra computer ready to replace one if it fails.
He says: "By using KVM over IP we can select a source and transmit this onshore with some latency. This will then reduce the bandwidth consumption, and free up the available bandwidth."
Gefen KVM over IP products allow users to extend and distribute HDMI, USB, RS-232, IR, and two-way audio over a local area network using any combination of senders and receivers.
Gefen product manager Jason Fitzgerald says: "This is a great example of leveraging Gefen technology to create a robust and scalable collaborative solution. We are excited to be working with Option and part of the DESKVIEW solution."