Nortek Control and Alarm.com Launch the 2GIG New Home Program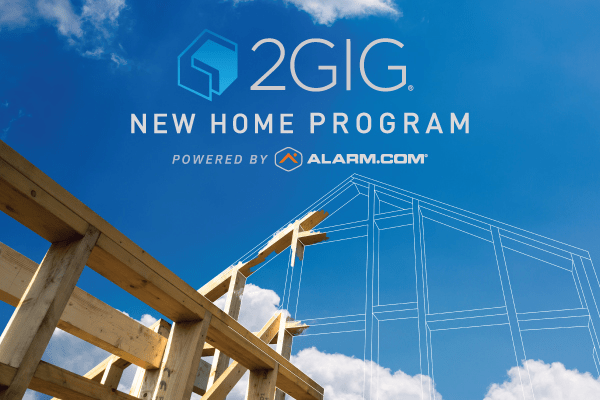 Nortek Control and Alarm.com have launched the 2GIG New Home Program, a collaboration that aims to simplify smart home automation with an affordable, proven and reliable standards approach.
Designed as a comprehensive future-ready solution for production and custom homebuilders, this collaborative program ensures hassle-free compatibility by combining the industry-leading technologies in the family of 2GIG security and home automation products with the premier smart home platform from Alarm.com.
In addition to a complete ecosystem of smart home products, the 2GIG New Home Program powered by Alarm.com supports builders with an unprecedented range of tools such as community management, design centre collaboration and sales and marketing assets to ensure the builders' success in offering the smart home experience to their buyers.
Free and completely turn-key to the builder, the program is deployed and supported by a nationwide network of certified dealers selling 2GIG products and Alarm.com service providers. This gives homebuilders access to the most cost-effective, proven smart home technology along with a simplified implementation process that doesn't require specialised installers, allowing them to continue using their existing electrical and HVAC subcontractors for installation during construction.
"Complementing our industry-leading resources, our program gives builders a variety of technology packages they can present to their homebuyers to match their specific needs and lifestyle," Nortek Control director of builder services Bret Jacob says.
"From smart home automation to safety and security and outdoor entertainment, each package has been thoughtfully curated to address the most requested technology needs of homebuyers today, and are the type of advanced features they will only get from professionally installed systems. This package approach enables builders to sell homes faster while making them future-ready today for buyers."
The Standard package that is most popular with builders provides the security system, smart thermostats, video doorbell and smart lighting. These were selected because they are the system elements homebuyers request most often in a smart home.
The nationwide roll-out of the 2GIG New Home Program powered by Alarm.com will include training, presentations and displays at several upcoming home builder events in Q3 and Q4 2021, culminating with the International Builder Show in February 2022.