Nortek announces new ELAN control platform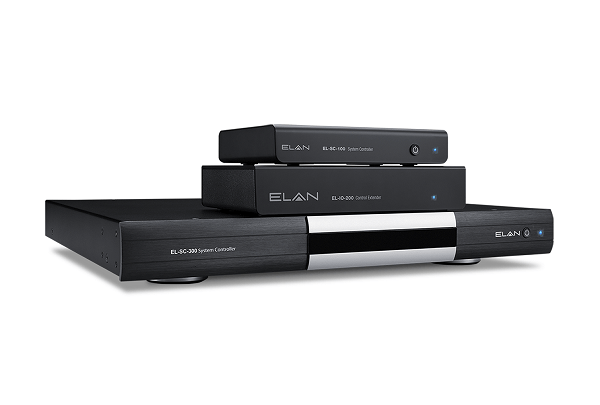 Aimed at providing flexible control systems for the biggest to the smallest projects, Nortek Control has announced a complete, integrated set of System Controllers for ELAN control solutions.
Driven by the new ELAN 8.6 Software, ELAN products can now deliver the ideally matched control solution for every smart home automation scenario.
The newly updated ELAN 8.6 Software brings native Z-Wave Plus support to all ELAN EL-SC System Controllers. Easy discovery and installation of all Z-Wave devices can be accomplished via ELAN Viewer app on mobile devices.
Nortek Control vice president of marketing Richard Pugnier says the combination of the power-packed ELAN 8.6 Software and the strong family of individual IP-based ELAN System Controllers will deliver elevated control, flexibility and efficiency to suit any smart home project.
"Each piece is designed to accommodate different sized installations, offering easy choices for deployment and virtually unlimited future expansion. Homeowners and Integrators alike will benefit as they can use the controller that's perfectly suited to their needs while being able to grow seamlessly with our hardware options."
Major enhancements ushered in by the ELAN 8.6 Software include Alexa international capability, Lutron QSX integration and more. Auto-generated lighting and shades pages can be grouped with ease. New viewer-based scene editor allows for users to customise scenes. In addition to lighting enhancements, the ELAN 8.6 Software enables mobile export of surveillance video clips from ELAN NVR on iOS and Android smart devices.
The new family of ELAN hardware includes several options, is IP-enabled for integration and can expand via external I/O options and software licenses. Leading with the new flagship ELAN EL-SC-300-ZW System Controller, large to massive projects are easily addressed. With every control option imaginable, the EL-SC-300-ZW provides the ultimate flexibility for a home and system of most any size. It brings together all the intelligent devices and allows them work together in one seamless system.
For smaller to moderate installations the ELAN EL-SC-100-ZW System Controller provides a single point of control and automation for media, climate, lighting, security, surveillance and more.
The new ELAN EL-IO-200 IO Extender extends control to additional media and smart-home devices not placed near the main controller. Paired with an EL-SC-100-ZW, EL-SC-300-ZW, or a gSC Series Controller it can enable systems to expand to meet growing needs. Sized for easy installation, this extender can fit in the smallest spaces.
The new ELAN EL-SC-200-ZW bundles the new EL-SC-100-ZW System Controller with the EL-IO-200 Control Extender and ties it all together with an EL-SW-100-PRO license to seamlessly provide control and automation for all popular categories.