New Vogel's pop-out mount released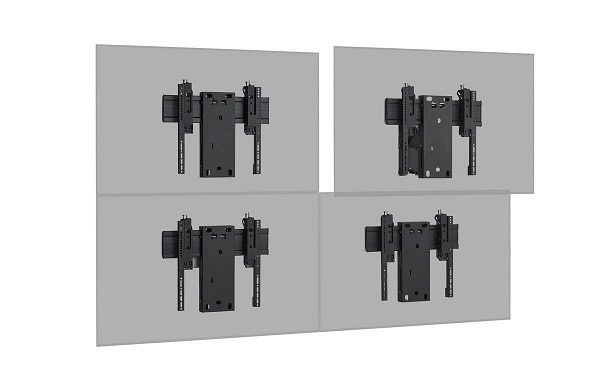 Vogel's Mounting Solutions, which is distributed by Canohm, has released the PFW 6706 video wall pop-out mount that can be integrated into the Vogel's Connect-it line-up.
The PFW 6706 is designed for LCD displays from 40" up to 65". The single latch pop-in, pop-out system enables quick and easy access to the rear of the mounted display for maintenance. It addresses a key pain point for integrators, giving them a wider range of mounting solutions.
As the custom installation channel moves further away from standard screen placement, mounting solutions are essential for today's integrators, both in commercial and residential settings. The PFW 6706, when combined with Connect-it, gives installers everything they need and caters to a vast array of settings.
By integrating with Connect-it, the PFW 6706 has endless possibilities. It can be installed directly onto the wall or combined with the PFB 34xx display interface bars for even faster video wall mounting.
It's also compatible with the Connect-it PUC 29 video wall floor solutions, making it easier to create a floor-to-ceiling, floor-to-wall or fixed to the floor video wall solution with pop-out mounts.
Canohm national sales manager for commercial and custom, Cameron Mackertich says: "We are very excited to introduce the PFW 6706 Pop Out mount into our already extensive Video Wall mount line up. With the ability to be mounted directly to the wall or onto our market leading Connect-It system, we can't wait to see this system installed into projects throughout Australia,"
The PFW 6706 has a TÜV-5 safety certification, meaning it has been tested to hold up to 5x its stated weight for safety.