New driver allows for ELAN control of Android OS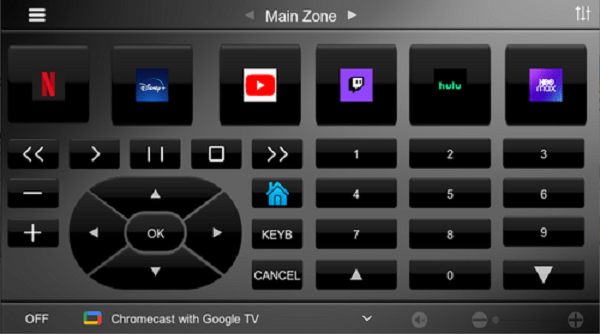 New software from Chowmain Software allows homeowners to use the ELAN viewer and HR remote to navigate the Android operating system and control applications as they would a normal infra-red remote control.
The software opens up control for Chromecast with Google TV, Nvidia Shield, Xiaomi Mibox, AirTV and more, with no need to root the device or install any addition hardware.
It also enables the user to launch applications via commands for individual apps (for the most popular applications), via HR remote buttons and also programmatically. There is also the ability to input text via an onscreen popup keyboard.
The driver requires a third-party application called Zank Remote to be installed and configured on your android device. Chowmain partnered with Zank to further develop their app to provide the functionality required for integration.