New company Theory Audio Design releases first products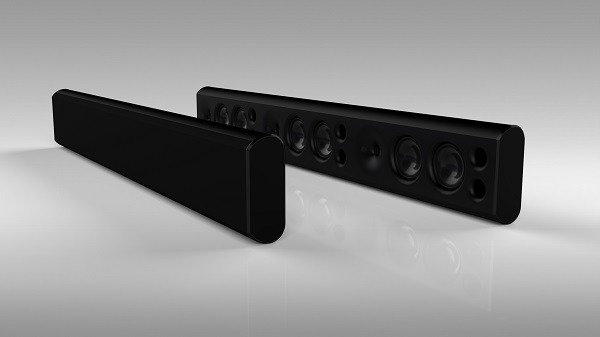 New loudspeaker and electronics manufacturer Theory Audio Design has released its first seven products which it will showcase at the CEDIA Expo in Denver next week.
Founded by Paul Hales of Pro Audio Technology (PRO), Theory products marry PRO's acoustic performance and features with contemporary design at a more competitive price.
Speaker models include three soundbars (sb65, sb75 and sb85) designed to match with 65, 75 and 85-inch flat panel TVs; an all-purpose on-wall loudspeaker model (sb-25) and dual 5.5-inch carbon fibre woofers; and two subwoofers (sub12 and sub15) with 12 and 15-inch drivers respectively.
The centrepiece of the system is the nine-channel amplified loudspeaker controller (ALC-1809). Featuring 1,800W per system and 96kHz/32-bit digital signal processing, it combines the functionality of five products in one – a multi-channel DSP processor, high power multi-channel home theatre and distributed audio amplifier, multi-channel mixing amplifier, multi-channel bass manager, and a high resolution loudspeaker processor.
Paul explains that Theory's aim is to provide attractive packages for high-end residential and commercial environments.
He adds: "The result is a complete line-up of products that define a new product category: high power but attractive solutions for every residential and commercial audio application. Full surround systems up to 7.2 or 5.2.2 can be put together with a nine-channel amplified loudspeaker controller for under $10,000 US, which is truly remarkable at this level of performance."