New CEDIA website and online learning program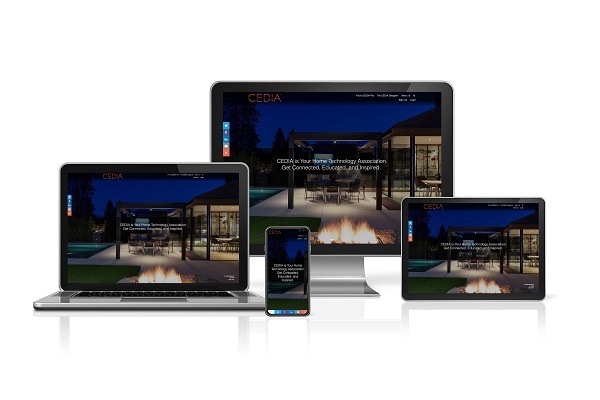 CEDIA has launched a new website designed to create a tailored experience for all users, as well as offering a new online learning platform, CEDIA Academy, rebuilt to better connect with learners.
These two developments align with the CEDIASTRONG campaign, created to empower, educate, and inspire members and stakeholders in the industry as they navigate new realities arising from the COVID-19 pandemic.
"The new website and launch of CEDIA Academy represent dramatic progress in our drive to be the leading education and certification resource for the industry and to serve as the global industry connection point for everyone from integrators and manufacturers, to those in the design/build community, to homeowners," CEDIA global president and chief executive Tabatha O'Connor says.
"The user experiences on the site and learning platform are world-class and have been precisely crafted by our team using expert input. The new digital tools bring tremendous value and illustrate CEDIA's everlasting commitment to our members, no matter the challenges."
The CEDIA Academy features a range of meticulously-designed courses which supports learners at any stage of their career. With this update, it's now more interactive than ever and will have more courses available at the end of the year.
"The industry is demanding a workforce that is well-prepared and well-rounded, with education that must be accessible virtually anywhere — CEDIA delivers on these mandates with our new platform and courses. We've made tremendous strides with more globally-accessible, customised, and expert-driven courses through an exceptional platform, with many courses localised for the EMEA region," CEDIA vice president of education and training Samantha Ventura says.
For the launch, the CEDIA Academy will focus on an expanded and revised pathway for those who are new to the industry, as well as more advanced courses in AV-over-IP and cybersecurity.
The Academy is accessible through the newly-designed CEDIA.net website.
The CEDIA Designer (TCD) software tool, which allows integrators to create technically-accurate dedicated cinema or media room designs in minutes, also received an upgrade with a new microsite: TheCEDIADesigner.net. It fully details the advantages of incorporating the revolutionary software into an integrator's business and all the technology brands and products available in TCD.