MuxLab's introduces new HDMI/RS232 extender kit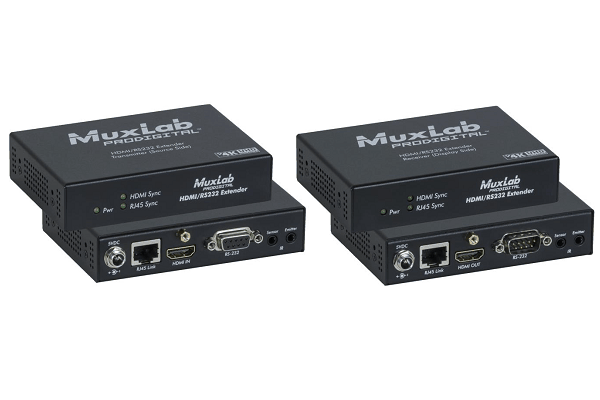 Muxlab's new HDMI/RS232 extender kit with Audio Return Channel (ARC), HDBaseT, UHD-4K from MuxLab aims to offer a straight-forward delivery of 4K video in the HDMI 2.0 format from source to display.
The extender features ARC, allowing audio to be routed back to a receiver at the source side, which can connect directly to speakers.
For intimate spaces and residential applications, it aims to enable more immersive 4K viewing. Source and display can be connected remotely at resolutions up to 4K@30Hz or 4K@60Hz (4:2:0)
resolution, and longer distances for resolutions up to 1080p@60Hz. Transmitter and receiver connect the source to the display using one Cat 5e/6 cable.