Meridian launches a new in-wall digital active speaker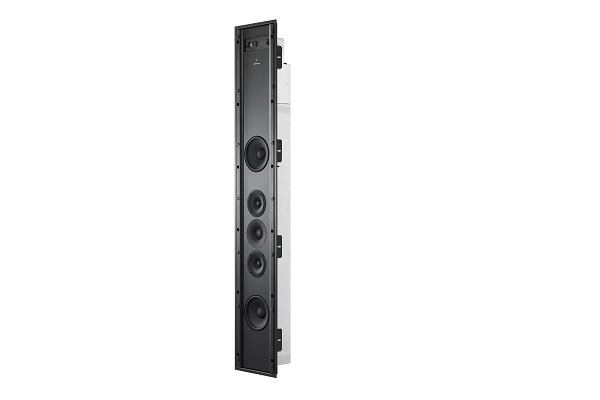 Meridian Audio, distributed in Australia by Cogworks, has launched its latest in-wall digital active loudspeaker, the DSP750 from the architectural range.
The DSP750 is the highest-performing architectural loudspeaker yet and demonstrates complete immersion while providing exquisite power and bass for the ultimate listening experience.
It's designed for natural and lifelike sound with high fidelity and perfect tonal balance meaning yes, it's great to watch episodes of Planet Earth through, but also incredible for a rich, immersive musical experience.
A maximum output of 120dB and a bass extension down to 30Hz comes through its built-in custom tweeter and beryllium dome. It's also capable of playing over 40kHz and two 100mm mid-range drivers lets it perform over a wide listening area.
"Specifically designed and engineered for the most demanding architectural installations and dedicated home theatres alike, this is by far our most powerful architectural loudspeaker yet," Meridian director of sales Barry Sheldrick says.
"The DSP750 is testament to what Meridian can achieve, combining power and fidelity to give our dealers a discrete, outstanding loudspeaker solution that packs one heck of a punch. With multiple projects already specified with our reference in-wall loudspeaker, it is great to so see the DSP750 being deployed in different types of installations, providing epic performance, every time."
Additionally, the DSP750 hosts three new high-performance drive-units, a CLASS-M DSP engine, a double-baffle aluminium enclosure, five driver units powered by a bridged pair of dynamic high-res amplifiers, each capable of delivering 100W into 8Ω and more.
Meridian technologies such as FIFO buffering, DSP upsampling, apodising filters and Meridian High Resolution ensure the best possible audio outcome from all digital sources.