Meridian release 271 Digital Theater Controller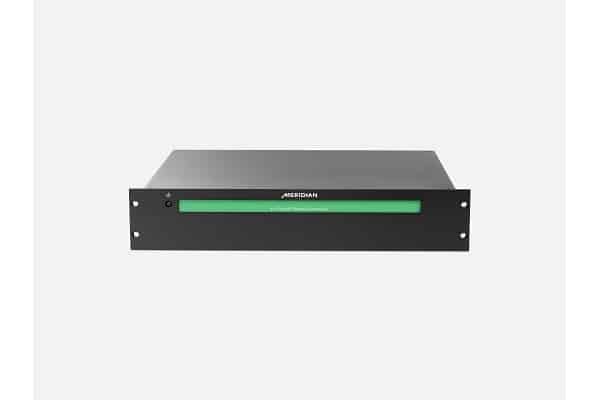 Meridian's 271 Digital Theater Controller provides a great link to integrate any analogue or digital AV processor or receiver with Meridian's DSP loudspeakers.
The 271 offers 16 unbalanced inputs, 16 balanced inputs, and the option of 16 digital inputs, depending on the choice of processor. This enables the connection of any Atmos, Auro or DTS-X processor to Meridian speakers. The 271 also features a super low jitter Meridian High Resolution (MHR) output.
The 271 can be integrated with Meridian's DSP loudspeakers, which deliver an authentic audio performance in any room, making it ideal for home cinemas. Meridian's DSP8000 digital active loudspeakers also come equipped with integral DAC's, pre-amplifiers, power amplifiers, and built-in high efficiency digital crossovers.
Meridian's new UHD722 Ultra High Definition HDMI Processor is a 4K switching solution with built-in multi-channel Meridian high resolution (MMHR). It is the link between the Meridian system and the latest HDMI-equipped video sources. Providing seamless audio, the UHD722 features Meridian's high resolution Upsampling and Apodising technologies.