Meet the next generation of KVM extenders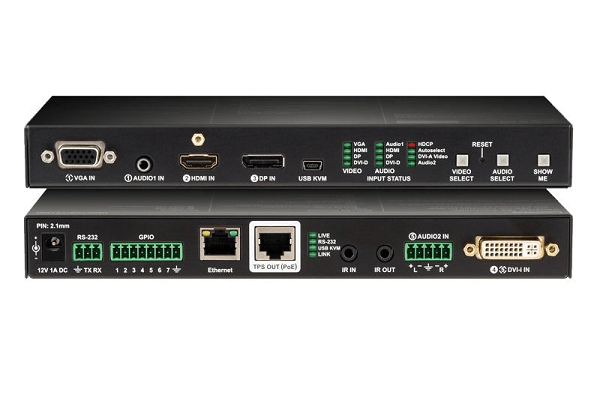 KVM is introducing the latest members of the TPS extender range, the UMX-TPS-TX140K and the HDMI-TPS-RX220AK that both add USB KVM capability to the mix.
These latest offerings now let users seamlessly extend even 4K@60Hz signals up to 170m over a single CAT cable. This makes the devices particularly useful for applications like conference rooms, educational spaces, control rooms and even home cinemas.
Added USB KVM compatibility allows users to control with  a keyboard or mouse in a point-to-point extension between these devices.
Both the devices are able to be integrated into Cisco VC rooms with controls thanks to the built-in Event Manager and to the Advanced Control Feature packs.