Meet the Kramer KronoMeet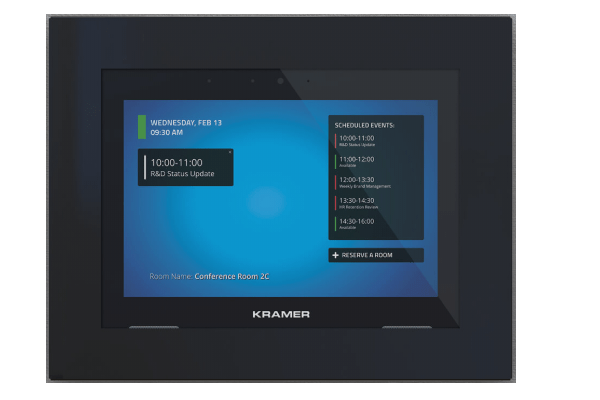 Kramer has released a cloud-based room scheduling solution that works seamlessly with Google Calendar, Microsoft Office 365 and Microsoft Exchange. It's intuitive on-wall touch panels, all culminate in a scheduling and booking experience that's easier than ever before.
Available in either the 10" KT-1010SC or 7" KT-107SC, the KronoMeet includes everything users need. Powered by just a single Ethernet cable it also includes on-cloud, the Kramer KronoMeet licence with the flexibility to integrate, manage and monitor all room scheduling touch panels located anywhere on the globe at no extra charge.
Enhanced security encrypts all communication between touch panels and Kramer KronoMeet cloud management. The KronoMeet also seamless integrates with VIA to provide informative on-screen reminders inside meeting rooms notifying participants when meetings are nearly over and when the next meeting will begin.
Additionally, it's fully customisable and scalable so users can grow as they go.