McIntosh releases new products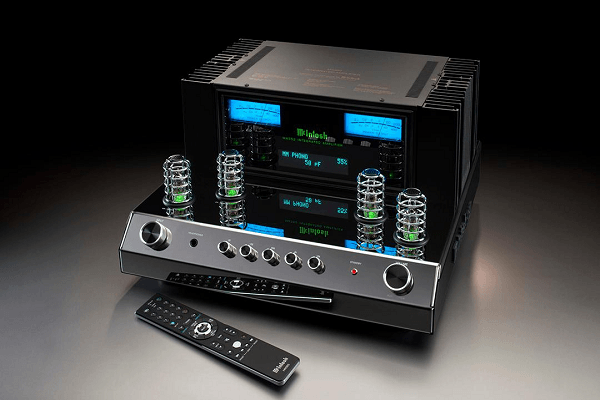 Following the successful MA252 hybrid integrated amp, McIntosh has released the MA352 200 hybrid with integrated amp. The all-analogue design combines the finest of vacuum tube and solid state audio design principles.
Powered by a pair of 12AX7A and a pair of 12AT7 vacuum tubes, its output stage is a direct coupled solid state amplifier that outputs 200W per channel into 8Ω speakers or 320W per channel into 4Ω speakers. Those numbers are double its predecessor MA252.
Customers can now experience professional-grade movies in the comfort of their own home with the McIntosh MX170 AV processor. It can deliver 4K Ultra HD video with HDR through eight HDMI inputs and four outputs all powered by the newest and most powerful processors on the market.
The processor also features 3D video pass-through which lets them make use of any 3D compatible media they own.
3D surround sound formats including Dolby Atmos, DTS:X and Auro-3D are included to further enhance the three-dimensional capabilities of the system.
Adding to its powerful video, the audio isn't too shabby. Audio Return Channel (ARC) capabilities are featured on three of the outputs including a fourth enhanced ARC (eARC).
The new McIntosh MX123 AV processor is designed to give customers a luxury home entertainment experience compatible again with the object-based 3D audio formats and Dolby Atmos DTS:X and Auro-3D.
With eARC and new features like IMAX enhanced and Airplay 2, the MX123 provides the latest in preamp processing.
Featuring McIntosh's striking new TripleView Power Output Meter that independently indicates the real-time power reading of the amps three front channels is the MC255 five-channel power amplifier. On top of the TripleView, it has received upgrades with a filter capacity of 50% which has more than doubled the headroom from 1.7dB to 3.6dB.
A power increase of 25% ensures all five channels receive a healthy dose of 200WPC. However, regardless of the number of channels, the full 200-250W is delivered to either four or eight ohm speakers with the McIntosh Dynamic Power Manager technology.
All of the latest McIntosh products are available in either late October or November of this year from Synergy Audio Visual.