McIntosh releases new 12-channel power amplifier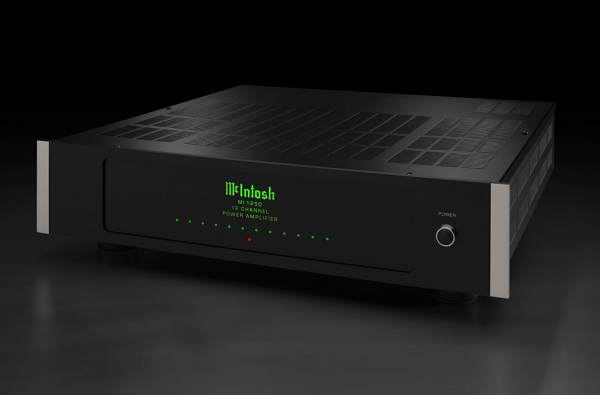 McIntosh has announced its new, versatile McIntosh MI1250 12-channel digital amplifier which can distribute music playback to multiple rooms in the home.
It delivers 50 watts of power into 8Ω speakers (or 90 watts into 4Ω speakers) via highly sophisticated closed loop digital switching amplifiers that are paired with extremely robust power supplies to product performance levels that are rarely achieved in distributed audio.
It is installer-friendly in terms of dimensions and is 2U rack mountable without requiring noisy cooling fans.
It features unbalanced inputs plus 2-pole Phoenix style push-in speaker terminals for each channel, and multi-colour LED indicators to display the status of each channel. It also includes volume controls for volume balancing, along with two digital audio inputs, either coax or optical, that can be bussed, and channel summing circuits for easy mono signal distribution.
Other features included: Power Guard signal overload technology that prevents overdriving the speakers; Sentry Monitor short-circuit protection that disengages the output stage before current exceeds safe operating levels; BUS input & outputs to easily distribute a stereo signal to multiple outputs and/or multiple amplifiers; individual channel inputs; 12 Volt triggering capabilities; and eco-friendly on/off signal sensing.