Matrox range available from KVM Australia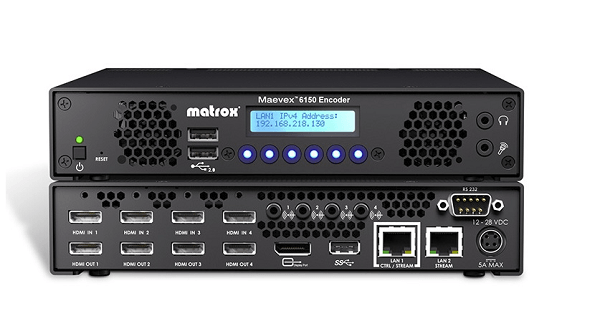 KVM Australia is distributing a wide range of Matrox multi-display solutions designed to meet the most demanding of environments.
Products include: decoders, encoders and extenders, operating either as point-to-point products or over IP.
The Matrox Maevex 5150 decoder and encoder extend 1080p60 video and audio over a standard IP network. Matrox PowerStream software is used to remotely discover and manage the Maevex network, allowing administrators to adjust multiple stream parameters.
The encoder also provides for 1920×1200 video and audio with H.264 compression. It supports wide-screen and standard aspect ratios and can scale streams before distribution for lower bandwidth consumption. It provides HDMI or analogue audio support.
Other products include the Matrox Extio F2208 and Extio F2408, point-to-point KVM extension solutions that use fibre optic cable to separate the keyboard, mouse, USB, audio peripheral and up to two displays from the rest of the computer by up to one kilometre.
The Matrox Extio N3408 extender transmitter and receiver appliances are the world's first IP KVM extenders to deliver 4Kp60 4:4:4 UHD performance or quad-diplay capabilities over standard Gigabit Ethernet. They can be configured as point-to-point or networked KVM using a single fibre optic or copper cable.
Finally, the Matrox Maevex 6150 Quad 4K AV over IP Enterprise Encoder is the first in the world to deliver quad 4K input capture and encode, supporting at least four concurrent 4K streams and recordings simultaneously.