MartinLogan announces seven new loudspeakers in their Motion Series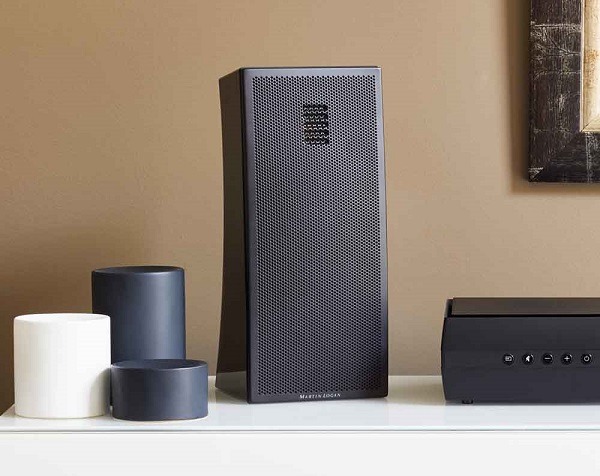 MartinLogan has announced seven new Motion Series loudspeakers for music or home cinemas. They feature aluminium cone midrange drivers and woofers, custom five-way tool-less binding posts and come in three different finishes among others.
A signature feature of MartinLogan speakers are the folded motion tweeter which uses an extremely low mass diaphragm that 'squeezes' air, thus demanding significantly less excursion than the typical 1" dome tweeter. It allows the Motion Series to deliver much of the high-frequency detail and speed of a large, dynamic electrostatic panel in a small space.
The use of aluminium for cones maximises rigidity and strength of the drivers without adding excessive weight. Alongside this, the damping property of aluminum ensures a smooth and non-resonant response which blends with its high-resolution tweeters.
Named after MartinLogan's chief audio technologist, Joe Vojtko, these premium speakers feature proprietary Vojtko crossover networks using polypropylene and low-DF electrolytic capacitors, custom-wound inductors, and thermal and current protection.
Gold-plated five-way tool-less binding posts assure a stable connection to the audio output and accommodates to a wide range of connections. Some models include two sets of binding posts which accommodate bi-wire connections to increase signal carrying conductors, allowing each portion of the crossover to be directly coupled to the amplifier.
Floor standing Motion models use 2.5-way designs that feature woofers positioned low in the cabinet and close to the floor. This deliberate positioning is to ensure the phenomenon known as floor bounce doesn't occur and can deliver a flat, balanced response through the bass and midrange regions.
Users can pick a finish that best suits their setup as the Motion Series loudspeakers come in gloss black with black grilles and gunmetal grey trim, matte white with silver grilles and silver trim, and red walnut with black grilles and champagne-coloured trim.