MantelMount gain huge increase in dealership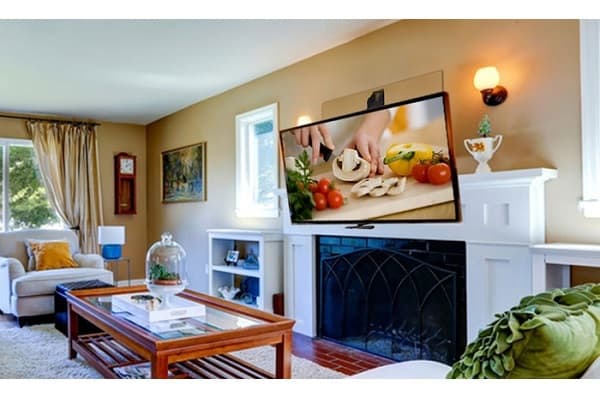 Businesses use various metrics to measure growth, whether it's the number of customers, an increase in revenue, added locations, or entry into new markets.
MantelMount, the company that produces pull-down wall mounts for flatscreen televisions, is no different.  They can point to various numbers to highlight its success since introducing their first mount at CEDIA 2015.  But there is one metric that jumps off the page when evaluating the company's growth; an almost 500% increase in the number of dealers carrying the company product line.
Before last year's version of CEDIA, MantelMount had a stable of 300 dealers carrying its pull-down TV mounts.  Following the interest generated at the show, the company now has a network of over 1400 dealers nationwide.
This increase includes everything from small electronics shops to some of the largest electronics players in the industry. In February, ProSource, the largest audio, video, and integration buying group in the United States, added MantelMount to its list of vendors, resulting in an additional 200 ProSource dealers carrying the product.
Bill Boyer, MantelMount's Director of Sales, is not surprised by this remarkable reception from the dealer community.
"I don't want to downplay the efforts of our direct sales team, nor our sales representatives' hard work," says MantelMount director of sales Bill Boyer.
"Nor do I underestimate the value of showing our MantelMount Pull-Down TV Mounts at CEDIA.  But honestly, the product sells itself.  It's the ideal solution to a very common problem: mounting a TV high on a wall, especially above a fireplace, is a popular mounting option but it puts the TV at a bad viewing angle.
"Because MantelMount, unlike competitive products, is capable of vertical movement, it can be easily pulled down off the wall for the perfect viewing angle, then just as easily returned to its original position.  And with a range of patented features not available on any other mounts, the demand for our product has been overwhelming but certainly not unexpected."
At this year's CEDIA, the company will be showing the MM855, the upgraded version of its MM850 fully automated mount.  It works with a wide variety of home automation systems and provides convenience and safety.
"We're confident that the introduction of the MM855 is going to kick up dealer interest to another level. We'll also be accompanying this new-product introduction with some consumer branding and outreach, so we believe the demand is going to be robust."