Madison Technologies now providing Ventev, powered by Rajant Products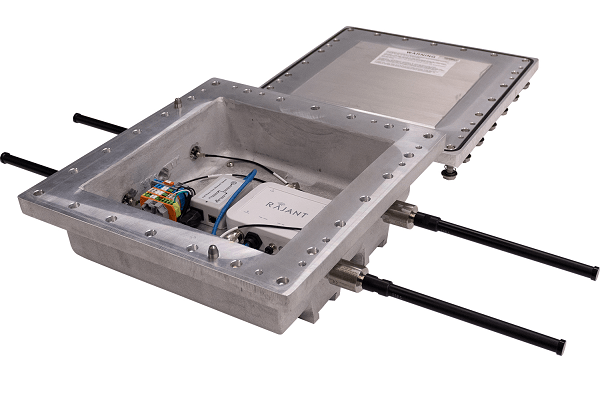 Madison Technologies has announced an agreement with Ventev which gives the company a range of solutions for hazardous and harsh environments, all integrated with Rajant radios.
The initial line of products includes KM3-ES-2450 and ES1-IS-2450 and is ideal for the energy market, particularly oil and gas operations that rely on SCADA, real-time monitoring and video surveillance.
It protects radios, injectors and other WLAN equipment from any potential tampering or environmental damage with the Rajant BreadCrumb. The plug-and-play enclose is ideal for establishing a highly resilient Kinetic Mesh Network in refineries, chemical plants, drilling and offshore platforms and mining operations.
"Ventev is a global provider of products designed to complement wireless networks, with over 16 years of design and development experience," Madison Technologies chief executive Paul Calabro says.
"Our partnership with Ventev will provide our customers with high quality, reliable and robust solutions for wireless high-speed data applications across the industries we work in. We look forward to building the Ventev program in alignment with our customer and supplier partner programs in the region."
Ventev general manager and vice president Thad Lowe says that the company is pleased to offer the harsh and hazardous environment solutions to the Australian market.
"These new products enable customers to maintain complete and optimal connectivity across any dynamic environment. This allows for continuous data monitoring in real-time, which will ultimately enhance and improve operations overall," he says.
The solutions are highly scalable, enabling hundred of fixed or mobile, high-bandwidth nodes and can be self-configured for fast and easy deployments.