Luxul Introduces Next-Generation XWC-2000 Wireless Controller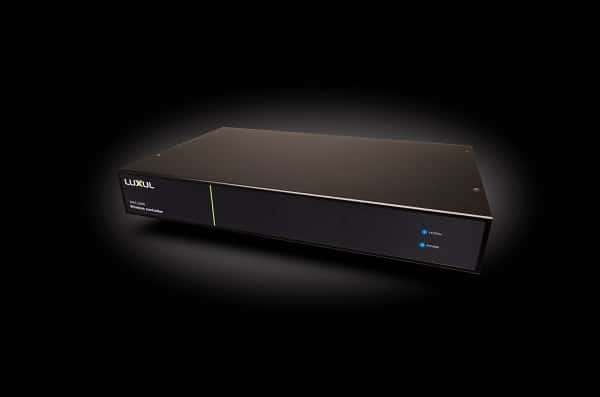 Luxul has introduced the XWC-2000, the next generation of its wireless controller technology. The new controller uses Luxul's exclusive Roam Assist technology to ensure the roaming of mobile client devices and simple deployment of up to 32 wireless access points (AP) for large installations.
In wireless networks that use more than one wireless AP, Luxul's Roam Assist technology — built in to the XWC-2000 — ensures that mobile devices are always connected to the best AP for the highest performance.
The XWC-2000 delivers twice the capacity of its predecessor with support for up to 32 APs, allowing each AP to be configured for a designated wireless channel, in addition to supporting individual wireless transmit power adjustment. Newly deployed APs are now automatically added for plug-and-play installation. The controller itself installs in minutes, using a simple setup wizard.
The XWC-2000 is compatible with current and future Luxul APs — excluding bridging APs and range extenders — enabling installers to mix and match to meet the needs of each project.