Loewe Technologies restructuring and expanding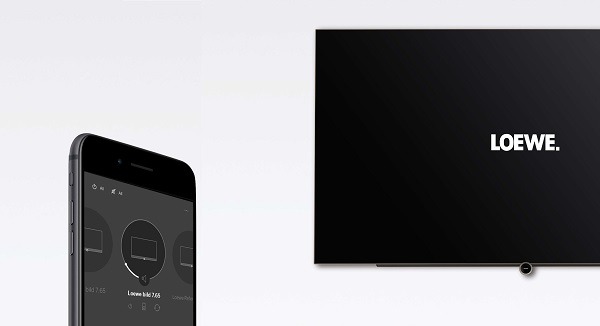 German technology company Loewe Technologies is intensifying its restructuring while in self-administration, with plans to expand the Loewe range and focus on the networked home entertainment as a whole.
Initially a pure television manufacturer, Loewe chief executive Dr Ralf Vogt admits that business has been severely impacted by the continuing weakness of the market. He says the relevant market segment in the upper price range has declined by 20% in the current quarter.
This, he says, has prompted the company decision to accelerate further restructuring as part of their strategy for the future.
Self-administration gives companies a legal framework in which to consult with creditors during ongoing business operations. It is always an option when companies take early action in the event of economic problems and there is potential for a solution.
Lawyer Rüdiger Weiss of the Wallner Weiss law firm has been appointed as preliminary administrator to supervise the restructuring process.
Ralf says: "Loewe's business operations will continue without restrictions during the reorganisation. We can execute all customer orders on schedule and will also settle our supplier liabilities arising during the process."
The company employs more than 500 people; their wages are secured during the restructuring phase.
Ralf says that in recent weeks the brand and company was becoming successful again. But he acknowledges that this must happen faster and more consistently than had been assumed at the start of the year.
As part of the restructuring, Loewe intends to expand its range and the type of product it is providing, while focusing on its cores strengths and taking an omni-channel approach to sales.
The company recently announced a new partnership with Toyoichi, in addition to existing partnerships with Hisense and LG Display.
"We are systematically transforming Loewe as a technology company across all the key strategic areas. Based on our own strengths, we are relying even more than before on international cooperation," says Ralf.
The company is also set to invest more in audio solutions, expanding its location in Berlin. Platform applications and digital services, systems and applications for the networked home are also planned.
In terms of sales, Loewe intends to continue its tried-and-tested partnership with qualified retailers, especially in German-speaking countries, as well as increasing the brand's online visibility.
Ralf adds: "In the future, Loewe will focus even more intensively on its core competencies, core processes and key activities. This means an even more consistent approach to working as part of an international partner network."