ListenWIFI to replace Listen EVERYWHERE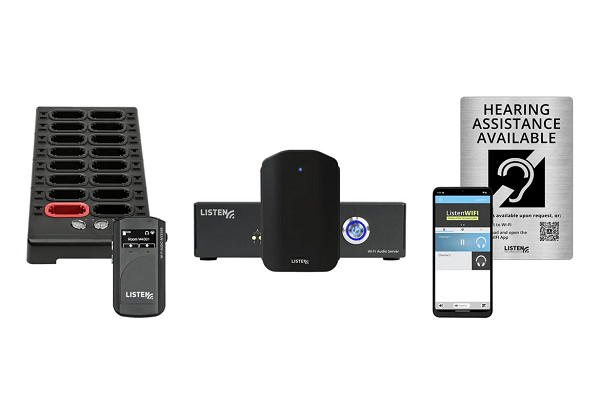 ListenWIFI, distributed by NAS Solutions in Australia, will look to replace Listen Technologies' Listen EVERYWHERE and rebrand its audio-over-WiFi solution.
"ListenWIFI is a clear and simple descriptor for a sophisticated new listening system that delivers audio seamlessly to smart devices," Listen Technologies vice president of global marketing Kim Franklin says.
"The name ListenWIFI aligns with what the technology is and follows the convention of other Listen Technologies solution names like ListenIR and ListenRF. WiFi is also universally recognised and synonymous with wireless accessibility."
Created based on feedback from the pro AV channel, ListenWIFI was launched for personal listening in 2014. In 2017, Listen then acquired ExXothermic's Audio Everywhere to create the perfect storm of superior technology combined with a commercial-grade audio experience with access to a world-class ProAV distribution channel.
Listen eventually rebranded the product line to Listen EVERYWHERE, which continues today.
Listen EVERYWHERE met many of the challenges the previous iterations could not, including operating on an existing network, private channels, custom branding in the app (with no monthly fees), ultra-low latency, Dante on-board, (US) receivers for compliance and much more.
Listen has continued to take feedback onboard and is aware there are additional market requirements that have evolved which need to be addressed. Their work behind the scenes to make that happen resulted in ListenWIFI.
ADVERTISEMENT

ADVERTISEMENT
ADVERTISEMENT

ADVERTISEMENT