Linn release new Kustom DSM for multi-channel audio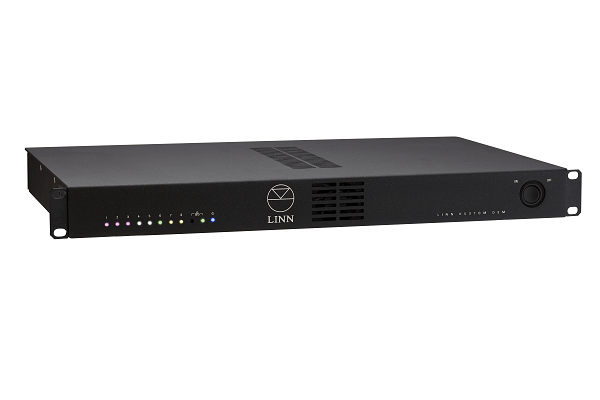 Linn has release the Kustom DSM, a multi-zone network music player designed for high-end and custom installations. It aims to provide a competitively-prices audio solution that delivers quality sound across the entire home.
For the first time, Linn is offering a multi-zone music player (four stream/ eight zone or two stream/ four zone) in one compact, rack-mountable chassis. It's housed in a 1U chassis, designed to fit into a standard 19" rack as well as optional feet for placement on a shelf or in a cupboard.
Up to eight RCA Phono pairs in the back of the system provide integration into downstream components as well one HDMI ARC, TOSLOCK and SPDIF inputs.
The front panel features LED indicators which show the status and mapping of each zone at a glance as well as housing the power switch. Cooling is provided through a small fan places towards the front of the system.
This provides integrators with the ability to sell a range of different solutions to suit different spaces around the residential space without compromising on sound quality. All systems can be combined seamlessly within the same installation allowing the discreet Kustom DSM to power certain zones while a standalone system could be used for an even more immersive and enriching listening experience.
The system also comes with certified drivers for Crestron and Control4 meaning you can fully-integrate Kustom DSM into a wider home automation system. It also works with Kazoo, Linn's control app which is available on all consumer devices.