Lightware release the Table Box cabling solution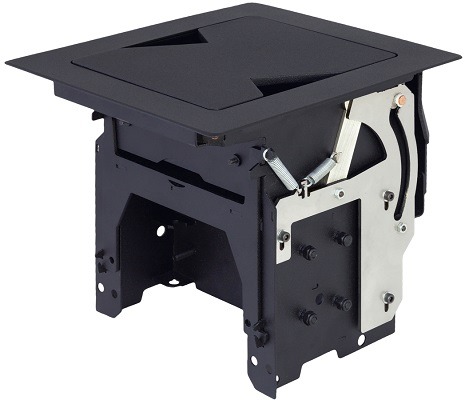 Lightware has released its Table Box, a six-port AV cable solution for conference rooms, made to suit users that bring their own device.
Concealed by a lid on the top of the product, the Table Box hides any excess cabling under the table that can be accessed when needed. It has two multi-region AC connectors and one IEC power input and six holes for various AV cables.
The box is designed to fit slimly on any flat surface and has a soft open and close mechanism on the door hatch. With dimensions of 179 x 145mm, it will not require drastic changes to existing tables.