Legrand gives you a powerful shot of vitamin USB-C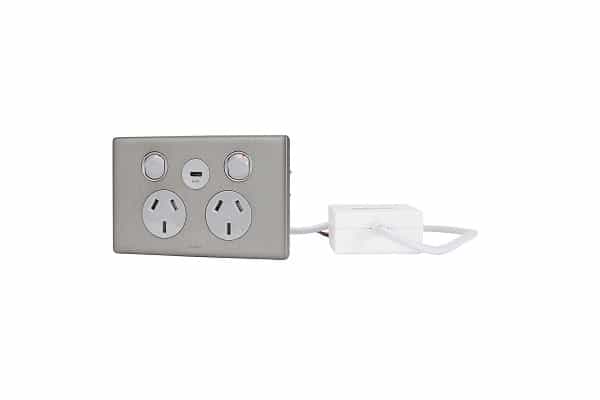 The electronics industry introduced the Type-C USB, which is now growing in the market on a global scale. USB Type-C ports can also support a variety of different protocols using "alternate modes," allowing the user to streamline USB, HDMI, VGA, DisplayPort and power ports on laptops from a single port. In the future, this single cable may meet all interconnectivity needs between computers, computer peripherals, smartphones, gadgets, TVs and TV ancillaries.
To attribute to this trend, Legrand has introduced the 'in-the-wall' solution for Type-C high power.
Legrand's latest range of USB chargers provides a lot of power. Gone are the days where the user is limited to charging smartphones or tablets. The 60W voltage has the capacity to charge devices such as consoles, laptops, and potentially TVs or larger equipment.
Other features include:
Capability to output large spectrum of voltages to match all devices: 5V / 9V /12V/ 15V/20V d.c.
Overload protection 3.4A;
Low stand-by power consumption <0.1W;
Available in mechanism or double socket with USB versions; and
Compatible with Excel Life, Arteor, Excel and Linea wiring devices.
It was not long ago that Type-C USB charging ports were initially limited to 15W power. Now, a charging capacity of 60W means that the Type-C USB will be capable of connecting much larger electrical equipment.
These ultra-modern chargers will have you covered for speed, compatibility and performance.