Kramer releases new USB extension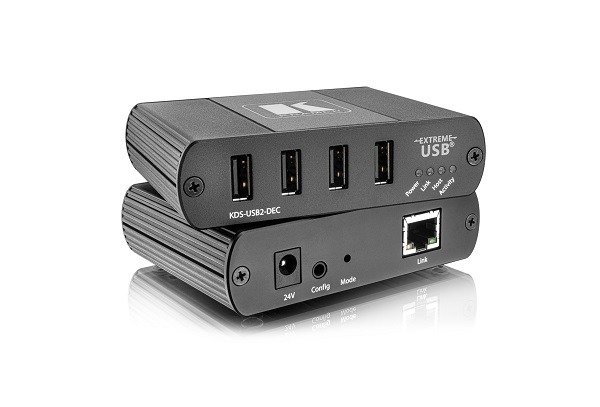 Kramer has released the KDS-USB2, a high-speed USB extension designed for conference rooms and classrooms. It provides an easy AV over IP plug-and-play extension for USB peripherals.
Sending USB signals from cameras, keyboards and mice beyond a few metres can be costly and complicated. The KDS-USB2 is a powerful encoder and decoder kit for extending communication between host computers and common USB devices using a Local Area Network (LAN).
Up to seven KDS-USB2-DEC decoders can be paired to one KDS-USB2-EN encoder.
The device can provide up to 100m USB extension with CAT network cable or 10km with fibre cable. Data rate is up to 480mbps and is also compatible with USB 3.0. It is available as a kit or for purchase separately and offers full Kramer Control integration.