Kramer releases new USB C to HDMI cable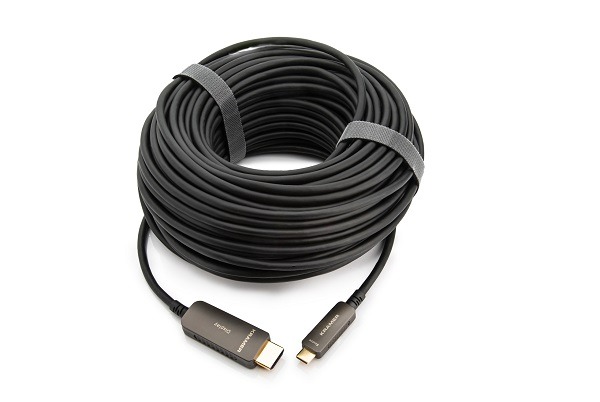 Kramer AV has released its new innovative active optical USB-C to HDMI cable which offers long-range connection and 4K resolution.
The new CLS-AOCU/CH is thinner, lighter and more flexible than copper or standard optical cables and can extend video signals up to 30 metres while maintaining crystal clear 4K60 (4:4:4) resolution with a high data transfer rate of 18Gbps. It also offers transparent EDID and HDCP support with no signal attenuation and reduced risk of EMI and RFI interference making it an ideal solution for maximising signal integrity in critical AV installations.
It's available in multiple lengths from 5m to 30m and has 24K gold-plated, corrosion-resistant connectors.
It offers embedded audio functions including PCM 8-channel, Dolby Digital True HD, and DTS-HD Master Audio.
The new cable is ideal for conventions and conferences, lecture halls, meeting rooms, nightclubs, hotels and casinos, and private clubs.
ADVERTISEMENT

ADVERTISEMENT
ADVERTISEMENT

ADVERTISEMENT