Kramer release the evolution of 4K wired and wireless presentation and collaboration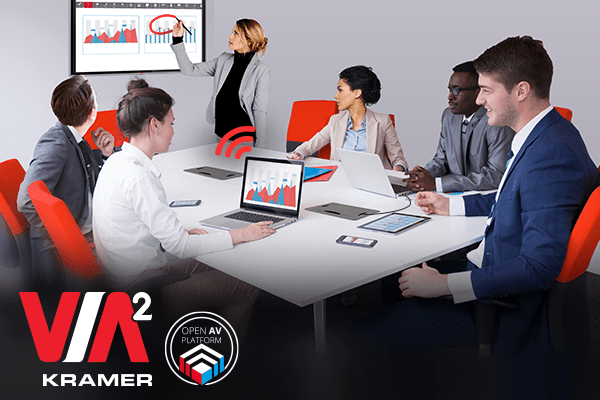 Kramer has released the VIA Campus² and VIA Campus² PLUS which leverage today's BYOD meeting equipment with advanced wireless presentation and collaboration tools, dual 4K outputs and Kramer's Open AV platform.
Security is at the forefront with the new presentation and collaboration devices as they function as isolated secure wireless access points for guests while simultaneously operating on a password-protected internal network for employees.
The two products are extremely flexible and versatile and can support any laptop or mobile device including Windows, Mac, Chromebook, Android and iOS. Miracast and AirPlay are also available for clientless connections if needed.
From standalone setups to campus wide configurations, VIA Campus² PLUS and VIA Campus² can easily integrate into any installation across a range of applications including boardrooms, conference rooms, presentation rooms, collaboration spaces, training facilities and lecture halls.