Kramer Electronics releases new 8K60 HDMI cables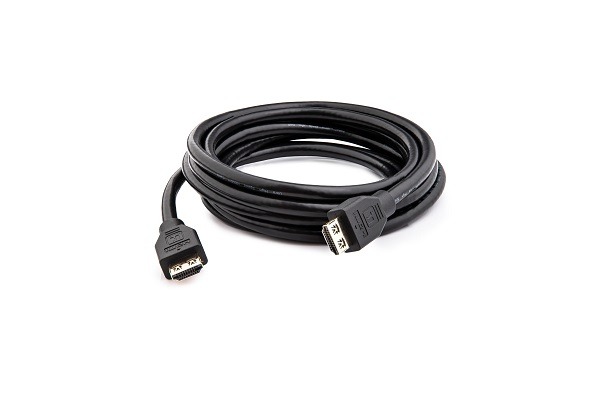 Kramer Electronics has released the C-HMU & CLS-AOCH/UF, a set of 8K60 HDMI cables which supports resolutions at 48Gpbs.
The C-HMU (pictured) extends high-performance digital video, audio and eARC with impeccable impedance stability, low skew, high signal integrity and noise immunity for up to 3m. The new sleek design features ultra-short connectors ideal for tight spaces.
Using Kramer's CLS-AOCH/UF, integrators can display 8K quality across long distance with a reach of up to 30m. The cables are thinner, lighter and more flexible than most copper or even standard optical cables.
It also gives users a transparent EDID and HDCP support with no signal attenuation and reduced risk of EMI and RFI interference which makes it ideal for military and medical applications.
Both C-HMU and CLS-AOCH/UF are equipped with Kramer's K-Lock connectors, which help prevent accidental disconnection with 15lbs of pull resistance and are corrosion-resistant with the 24K gold plating.
ADVERTISEMENT

ADVERTISEMENT
ADVERTISEMENT

ADVERTISEMENT