KASTA Technologies adds ASSA ABLOY Global Solutions as strategic ANZ APAC partner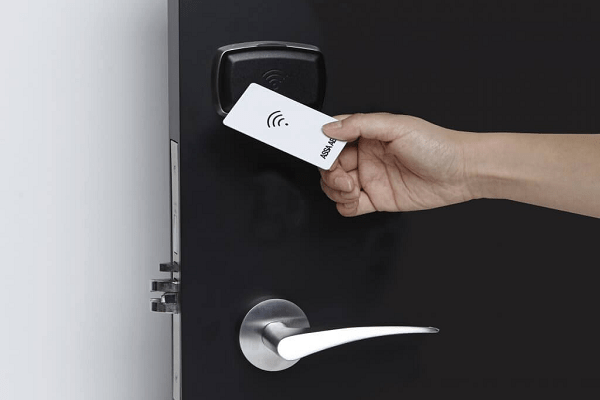 KASTA Technologies has announced a new strategic partnership with the world's largest lock vendor, ASSA ABLOY as the company aims to provide a new generation of hotel and service agreement general room management systems solutions.
KASTA gives the next generation of hotels and serviced apartments the ability to save on energy, heighten their guest experience and comfort and manage efficiency with its whole building infrastructure savings and simplicity.
With the latest partnership, guests can now further control their in-room features, adding door control to their room lighting, temperature control, power outlets, curtain control and 'makeup room' and 'do not disturb status. If guests want to, they can also control all these features with a user-friendly smart device app.
The solution now integrates with ASSA ABLOY's line of VingCard lock solutions so the KASTA system can instantly determine if a guest or employee is entering or leaving the room and can adjust the controls automatically, improving energy efficiency and guest comfort.
"As an innovator of hotel security solutions, we are dedicated to aligning with companies that share our vision of a future where hotels utilise cutting-edge technologies to increase guest and staff security," ASSA ABLOY Global Solutions Australia managing director Michael Benikos says.
"KASTA Technologies has made waves in the industry by supplying hoteliers with a user-friendly solution to allow hotels to tailor their guestroom lighting and controls to their needs in an extremely cost-efficient way."
ASSA ABLOY Global Solutions and KASTA Technologies have made a strong start in the partnership and have already integrated their solutions at the W Sydney Hotel and Hyatt Centric Melbourne, whilst also expanding into New Zealand.
"We are very humbled and very excited to be working in a strategic partnership with a global innovator and leader of the hospitality sector such as ASSA ABLOY Global Solutions – Hospitality," KASTA national sales manager Ben Clarke says.
"Together, we have redefined a solution that provides a simplified approach to hotel investors and hoteliers alike, whilst meeting and exceeding brand standards. But, also recognising and providing confidence to the other stakeholders in the value chain being the electrical contractors and builders that are providing a functional, reliable, recognised cost saving on infrastructure solutions that also increases deployment efficiencies."