Kanta releases loudspeaker range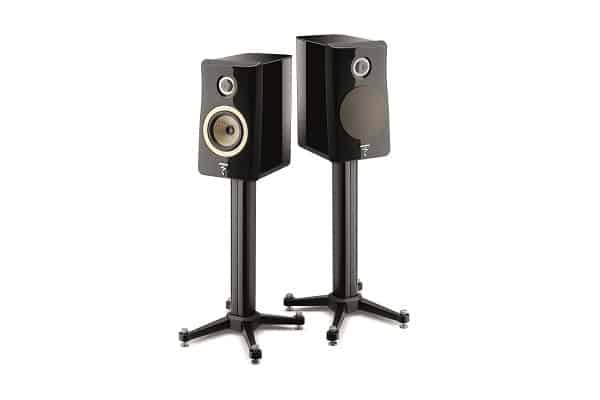 Following the success of Kanta N°2, Focal has launched three new Premium Hi-Fi loudspeakers: Kanta N°1 bookshelf, Kanta N°3 floorstander, and Kanta centre speaker.
The Kanta No2 floorstanding loudspeaker is very popular for its beautiful French design and wide range of home interior-friendly colours.
The new speakers contain the same technologies as Kanta N°2: a speaker driver with flax cone, an IAL 3 Beryllium tweeter that combines the IAL and IHL tweeters, featuring a TMD suspension and an NIC motor.
"Kanta's sleek, elegant, lines appeal to me because I want a speaker that'll perform, and yet integrate discreetly into my home interior. All new Focal speakers are voiced with Naim Audio electronics, so Kanta and Naim play beautifully together – my new ideal system for my small apartment is Kanta No1 bookshelf speakers with a Naim Atom all-in-one player," says Kanta's business development manager Debbie Stanton.
The full Kanta Range includes:
KANTA N°1 BOOKSHELF SPEAKER – a discreet loudspeaker parti¬cularly suited to a bookshelf setting. The ideal solution for rooms under 25m².
KANTA N°2 FLOORSTANDING SPEAKER – available since last year, this floorstander best displays its potential in rooms measuring 25 to 40m²
KANTA N°3 FLOORSTANDING SPEAKER – generating power and bass that is tuneful and generous, this is the perfect choice for larger rooms measuring 40 to 80m²
KANTA CENTRE SPEAKER – the perfect add-on, irrespective of the intended set-up for the front and rear Kanta speakers.
And for the full Kanta Home Cinema Experience, the existing SUB 1000F SUBWOOFER – also featuring a flax cone – is the ideal addition. The Sub 1000 F subwoofer is the perfect solution for very high-performance Home Cinema systems. Its extended sub-bass response, high SPL capacity and consistent tonal balance even at very high volumes will throw you into the heart of the action.