KanexPro release high-speed HDMI cables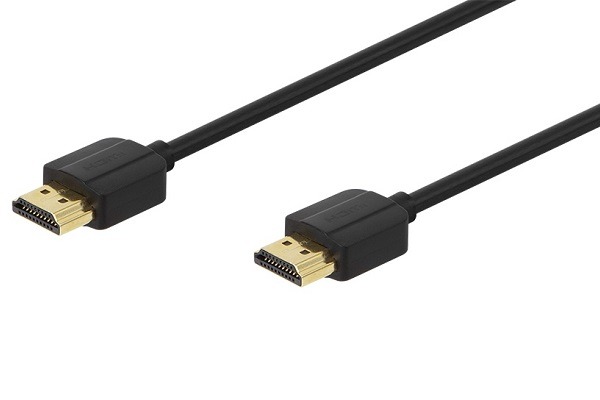 KanexPro, a distributor of connectivity solutions to the AV and IT markets, has announced its line of premium high-speed HDMI cables as well as an active fibre display port 1.4.
Its super slim premium high-speed 18G certified HDMI cable is available in 0.91m and 1.8m and is designed to deliver high-speed performance in tight spaces. It can support resolutions up to 4K including 3D and multi-view video on top of HDR, HDR10 and DolbyVision Dynamic Range.
The non-super slim variant is available in much longer sizes, up to 7.6m and is designed to run in-wall, between rooms and to reach displays and mounts.
The premium high-speed 18Gbps certified HDMI cable also boasts the same video capabilities as its super slims counterpart as well as delivering exceptional audio quality: HD multi-channel up to DTS:X and Dolby Atmos audio standards.
"We're excited to unveil a robust, feature-rich line of connectivity solutions at InfoComm Mexico," KanexPro senior product manager Manny Hernandez says.
"Our HDMI and active fibre cables provide a future-proof solution to deliver uncompressed, high-quality video and audio transmission over various lengths up to 50m. The premium high-speed cables are built with the highest-quality materials to provide a reliable solution for 4K and 8K applications and are certified by HDMI.org."
KanexPro's display port 1.4 enables the high-quality transmission through active fibre at 20, 30 and 50 metres. The port can support up to 32.4 Gbps bandwidth and delivers uncompressed full-bandwidth transmission to 32.2 Gbps by incorporating HBR3, featuring 8.1 Gbps per lane up to 50m to guarantee 8K resolutions.