Just Add Power to give away three Kramer guitars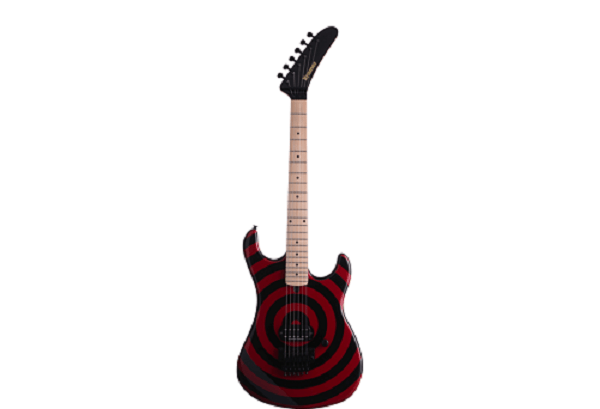 Just Add Power (J+P) will be giving away three classic red bullseye-designed Kramer '84 guitars at CEDIA Expo in Denver next month.
Attendees will have the chance to win a guitar each day as part of J+P's partnership with Guitars For Vets (G4V). For each guitar won, J+P will donate four acoustic guitars, with the winner's name on them, and a year's worth of lessons to American veterans.
This is the fourth year of the giveaway and this year's prize is styled in the image of the original Kramer Baretta of 1984, a guitar played by master shredders such as Eddie Van Halen and Mötley Crüe's Mick Mars.
J+P sales team manager Taft Stricklin says: "This is the fourth year we've given away guitars at CEDIA to support and raise the visibility of G4V's important mission. This year, 12 veterans will receive brand new guitars. With G4V, vets have described rehab as band camp, where they learn, create and bond with other vets to make music. Music is a powerful healing tool. We couldn't be prouder to be a part of helping these deserving heroes."
Founded in 2007, G4V donates guitars to veterans who use music to help them to readjust to life after service and cope with the effects of post-traumatic stress disorder.