Just Add Power shows off its products with renovation of Santa Barbara club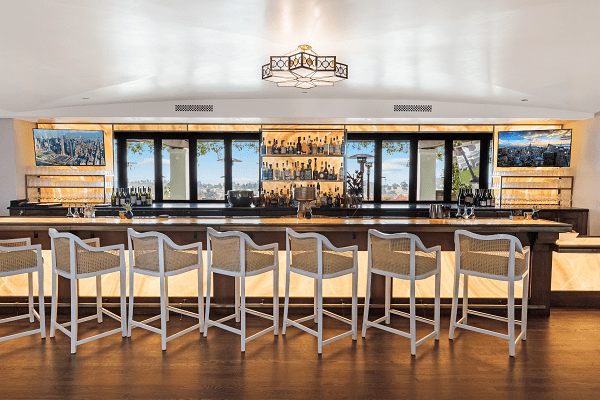 Just Add Power, a supplier of UHD-over-IP video distribution systems distributed in Australia by Avation, has announced that its system has been installed at the Montecito Club in Santa Barbara, California. The three-and-a-half year, $75 million renovation aimed to bring the 101-year-old private golf and social club into the 21st century.
Integrator Central Coast Audio Visual relied on Just Add Power's visual solutions to distribute video content in the most cost-effective and reliable variety of displays and projectors.
"We explored using another solution at the Montecito Club, but only the Just Add Power platform offered such exceptional performance and reliability at a fair price point," Central Coast Audio Visual president Chris Wilson says.
"In addition, Just Add Power offered one more critical advantage to this installation: simple scalability. During construction, the scope of the project continued to expand, and without being limited to a specific source or display count, we were able to accommodate that growth easily."
Montecito's system offers ultra-low 16ms latency from source to screen and supports 4K UHD resolutions and HDMI 2.0 devices with HDCP 2.2. Additionally, video wall functionality is built-in for displays installed in portrait and flipped configurations as well as image push, pull and pop features.
Each of the club's 22 video sources include DirecTV for live sports, two shared Apple TV's for movies and a digital signage PC to promote member events and provide leaderboards for golf tournaments. All are equipped with Just Add Power's VBS-HDIP-718AVP 3G+ AV Pro transmitter, while VBS-HDIP-508 PoE receivers are attached to the club's displays and projectors.
"The revamped Montecito Club is an amazing facility with a number of high-tech highlights — from the video wall in the men's lounge to the theatre in the members' lawn," Just Add Power sales team manager Taft Stricklin says.
"Distributing video from so many sources to 18 displays located across such a large property is no small feat, but the Just Add Power platform has come through with flying colours to deliver the performance and reliability the club expects. The system has performed flawlessly since its deployment, and its scalability will allow Central Coast Audio Visual to accommodate future growth easily, whether it's with more displays or additional sources."