Josh.ai teams up with Sonance and TRUFIG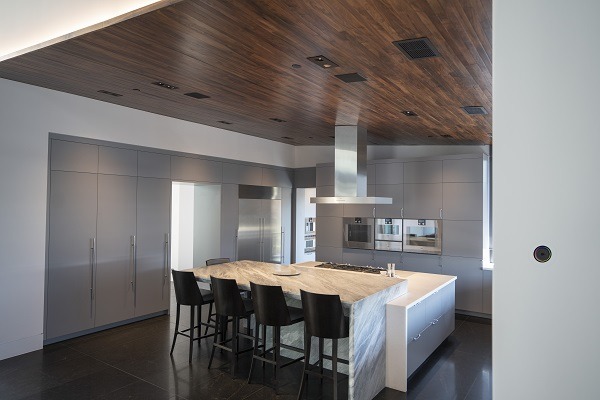 Josh.ai has announced a new deal with audio design company Sonance, as well as a second partnership with TRUFIG to design a new in-wall mount for Josh Micro.
Sonance DSP amplifiers will auto-populate the Josh.ai web portal for configuration, allowing integrators to assign multiple input sources across them for music control throughout the home. Clients will be able to freely use voice commands to play one type of music in one room and another in a second room.
The Josh.ai then handles the music search through its available services on Sonos or Heos devices as the audio sources, turns on the Sonance DSP amplifiers, activates the channels and plays the requested audio. Single streaming media players can also be connected to a multi-channel DSP amplifier to share that music in multiple zones around the home.
Josh.ai has also worked closely with TRUFIG to develop a flush mounting system for Josh Micro, featuring award-winning TRUFIG mounting technology to leave a clean nearly invisible finish.
Josh.ai chief executive Alex Capecelatro says they are excited to be working with Sonance.
"Our device integrations and complementary products are extremely important as we recommend solutions for luxury clients who want performance as well as reliability. This is a natural fit given each of our company's stances on the need to simplify technology to suit elegant design. Our goal with Josh.ai is to deliver a magical experience, and partnering with Sonance and TRUFIG is another step towards that vision."
Sonance chief executive Ari Supran is equally enthusiastic about the partnerships with Sonance and TRUFIG.
"These are the first of several ways our companies can work together to simplify and hide technology in luxury construction projects. We see this strategic partnership as an important component in helping our mutual dealer partners deliver a magical experience for their clients."